Cypress' 2022 GRAMMYs Predictions
Record of the Year: Leave the Door Open – Silk Sonic 27.9%

Album of the Year: Planet Her – Doja Cat 23.3%

Song of the Year: drivers license – Olivia Rodrigo 31%

Best New Artist: Olivia Rodrigo – 57.1%

Best Pop Vocal Album: Positions – Ariana Grande 33.3%

Best Rap Album: Call Me If You Get Lost – Tyler, The Creator 45%
According to Centurions who shared their Grammy predictions via survey, recent pop star Olivia Rodrigo is predicted to receive at least two Grammys this year.  Her hit single, "drivers license," reached top charts and broke records at the beginning of 2021.  About 57% of students who took the survey believe she will win Best New Artist, and 31% think she'll win Song of the Year with "drivers license."  Going against popular artists Billie Eilish, Taylor Swift, and Doja Cat, who are also nominated for multiple awards, Rodrigo has tough competition, but definitely has potential.
"Positions" was Ariana Grande's sixth studio album that came out in 2020.  Grande implemented her signature whistle notes, while also showcasing her lower vocal range in this album which we usually don't hear from her as often.  As a result, many Centurions are predicting she will win Best Pop Vocal Album with "Positions."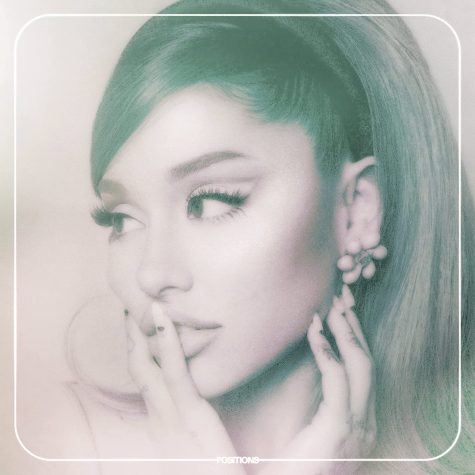 Silk Sonic, a duo of solo artists Bruno Mars and Anderson .Paak, debuted their single, "Leave The Door Open" in 2020, followed by their album, "An Evening With Silk Sonic."  Their song, "Leave the Door Open" is now nominated for Record of the Year, and 27.9% of surveyors predict it will win the Grammy.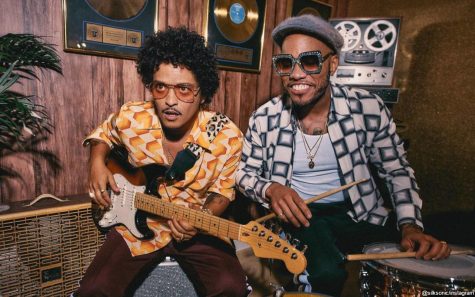 Doja Cat explored new sounds embracing her South African roots in her 2021 album, "Planet Her."  She also collaborated with many artists, such as Young Thug, Ariana Grande, and SZA.  The popular artist is predicted to win Album of the Year by 23.3%, running against Justin Bieber, Billie Eilish, and Kanye West with "Donda."  
Popular rapper, Tyler, the Creator, made a comeback after two years, dropping his popular album, "Call Me If You Get Lost."  Tyler featured many artists on this album, including Lil Wayne, DAISY WORLD, and 42 Dugg.  His most popular song from this album was "WASYUNAME" featuring Youngboy Never Broke Again and Ty Dolla $ign.  Exactly 45% of voters predict this album to win Best Rap Album.
Although the Grammy's have been postponed indefinitely due to Covid, Centurions and music fans across the country look forward to finding out who wins.