There is a serious problem that affects our school and our society: food waste. Every day, thousands of food items are thrown into the trash cans in our school. These foods are not dirty or spoiled, they are perfectly edible and nutritious. Some of them are even in their original packaging. Do you know how much food we are wasting every day? Do you know how many people could benefit from that food? Do you know how much harm we are doing to the environment by wasting food?
 Americans waste about 60 million tons of food every year. That means that for every 10 apples we buy, we throw away 4 of them. That's like throwing money in the garbage. In fact, the amount of food wasted in America has an approximate value of nearly $218 billion. That's enough money to buy a new iPhone for every person in the country.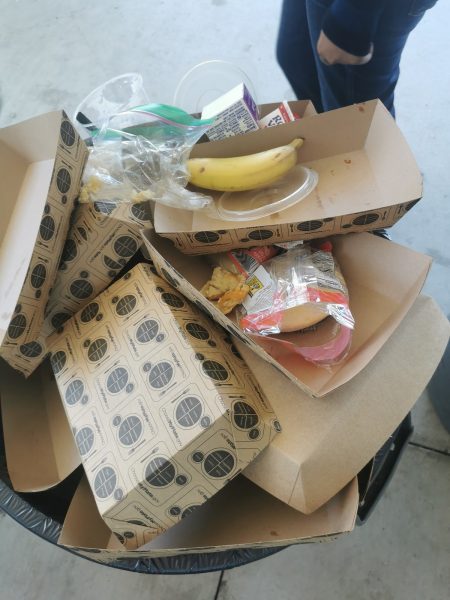 But food waste is not only a financial issue, it's also a moral and environmental one. Food waste contributes to hunger and food insecurity in America, where nearly 35 million people — including 10 million children — suffer from not having enough food. 
So what can we do to reduce food waste in our school and our community? Here are some simple steps we can take:
– Put breakfast and lunch food in the sharing cart and let others who want it take it and eat it. 
– Take some fruits and vegetables home and eat them
– Don't take unwanted food, and if you must, put unwanted food in the sharing cart.
By following these steps, we can all make a difference in reducing food waste and its negative impacts. We can save money, feed the hungry, and protect the environment. Remember, every bite counts.