Advice for Incoming Freshmen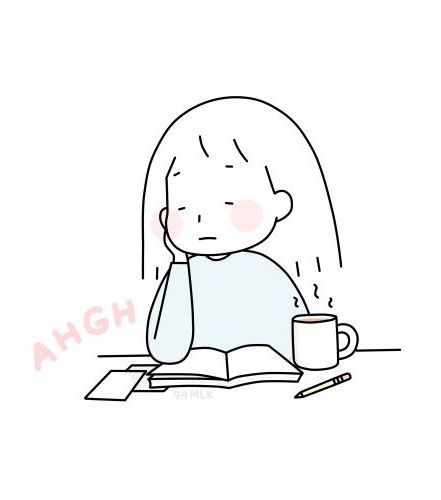 The school year has started, and that means a new group of incoming freshmen has arrived. Freshmen have many questions such as: Will I find a good group of friends? What clubs can I join? Will I have good teachers? 
Some 9th graders are apprehensive about the experience, while others are excited by it. Everyone has a list of things that they wish they had known before starting high school. So, to the class of 2024, here are some words of wisdom that will, hopefully, help to make your high school experience that much more enjoyable.
Advice from your counselor, Ms. Gaston:
Fill out your planner every day

Go to EVERY class every day and turn on your camera

Stand up/take a 5-minute break away from your computer/Chromebook during your 10 minutes between classes.

Reach out for help when you need it; email your teachers or Ms. Gaston
Advice from your peers (sophomores, juniors, and seniors)
Have fun this year!
Freshman year will most likely be your easiest. From here on out, your classes will start to get harder and harder as you move up grades. Take advantage of all the time you have by pursuing a hobby, joining a club, taking care of yourself, and spending time with your friends. Omkar Katre, a sophomore, says, "Have fun in what you do, because high school will be a time to look back on." 
It's okay to make mistakes.
Nikki Thach, a sophomore here at Cypress said, "Remember that this is only your first year of high school and that you have three more years to grow and learn from your mistakes."
"Don't stress: understand that [high school] is a small part of your life and just the beginning!" said Samuel Bingham, a current senior.
Join clubs!
High school is a time to find out who you are and what you're interested in. Clubs can help you do that. Find groups that excite you and are places you can see yourself staying in for the majority of high school. Cypress High School is a pretty big place with loads of people, and clubs can help you find a community that makes you feel at home. It's an amazing way to find friends at school as well.
Learn to prioritize.
You will be juggling a lot of things at once: academics, sports, home life, social life, extracurricular activities, and more. All of these responsibilities can pile up, and you might realize that you may not be able to tend to everything. It's okay if you can't handle all of this. Ask yourself which activities you value the most, are mandatory obligations, make you the happiest, and will benefit you in the long run. Cut out the things that aren't as important, and devote your time to the things you truly adore and are crucial to you.
Everything doesn't need to be stressed over.
Deborah Kim, a junior, advises, "One test, one assignment doesn't matter much. Always try your best, but don't stress too much if it doesn't go perfectly." Little obstacles will come along the way, but you will get through it. Breathe, and make sure that you're remembering that this is just a small part of a larger story. If you continue to stress over everything, you'll barely find enjoyment in anything.
Try to be as kind to others as you can, and learn to be understanding.
High school is hard for everyone, so being that beacon of kindness can truly be something that will improve everyone's experience. Scientific studies have shown that being kind to others actually boosts our overall moods as well. According to Psychology Today,  science has now shown that "devoting resources to others, rather than having more and more for yourself, brings about lasting well-being. Kindness has been found by researchers to be the most important predictor of satisfaction and stability."
Find a good group of people you can rely on.
Having amazing friends can make the biggest difference when it comes to your high school experience. When you're able to surround yourself with good people and good influences, you start to reflect that positivity. Having a good group of friends can help you feel supported and valued in times of hardship. It's good to just know that there are people that have your back. Salam Takwa, a sophomore at Cypress says, "Be aware of who is in your friend group and who you hang out with." Know when to see the signs of a toxic relationship, and make sure you're taking care of yourself.
Organize. Organize. Organize.
Eunice Kim, a junior, says, "Make sure you have a planner. It will be your lifesaver to staying organized, especially because high school has so many classes to keep track of." As your high school career moves forward, things may start to build up, and knowing more about organizational skills is crucial to helping you keep everything in control. Keep a planner, keep track of important dates/assignments, and have a clear schedule where nothing is overlapping. 
In your freshman year, whatever obstacles you encounter, know that you will get through it. As Emily Vo, a sophomore, states, "You're a lot stronger than you think. Never forget that."
Advice for Incoming Freshmen