Magic Musical The Wiz Eases On Down To Cypress High School
Cypress Theater, Dance, and Choir put on a visually stunning performance of the 1978 musical, The Wiz, on April 27 and April 28. This musical was filled with excellent performances with witty remarks and catchy musical numbers. The performers included ASL signing for deaf audience members. Along with the Theater teacher Marianne Stewart, there were also two student directors, Emily Anesi and Miranda Chen.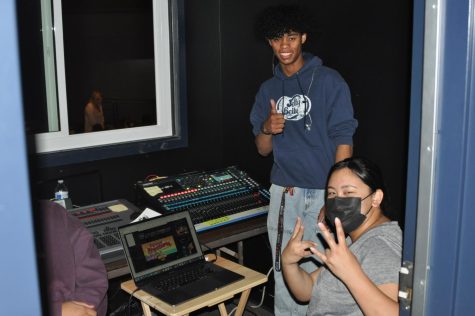 The story followed Dorothy, played by Ysabel Niebres, venturing across the world of Oz in search of The Wiz played by Natalie Grace Cheung Uy. Along the way, Dorothy meets new friends and companions like the Scarecrow played by Konrad King, the Tinman played by Christopher Moore, and the Lion played by Julie Dubois. While en route, they encounter conflicts like the evil Wicked Witch of the West, also known as Evillene, played by Cieun Lee and her Flying Monkeys. There were also roadblocks like the Kalidahs and the Poppies. Dorothy and her newfound friends trekked to the Emerald City. 
Making The Wiz was challenging. The main participants in the play were theater and dance, so they had to collaborate to make a good musical. There were practices in class and rehearsals after school too. Dance teacher Kerri Fenton said, "Each department worked separately; we didn't bring it together until two weeks before the show." Putting together a large show has "… a lot of moving parts," Stewart said, "There's a lot of costumes and props, a lot of people moving around our tiny stage. I wanted to make sure that everybody had that moment where they get to be seen and heard," she shared.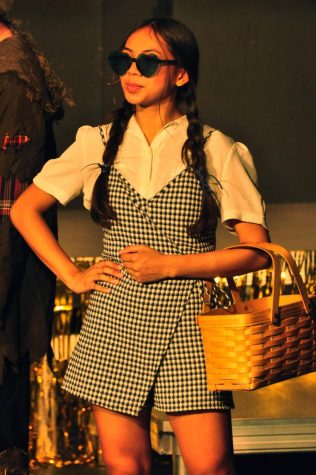 The musical was full of energy and had many catchy songs like Ease On Down The Road and He's the Wizard. Overall The Wiz had a nice balance of story and song. Alongside the visuals of Dance, the acting of Theater, and vocals of Choir, this musical was an upbeat change of pace from the traditional Wizard of Oz. For more photos of the cast click here.