Sharpen Your Chess Skills With Chess Club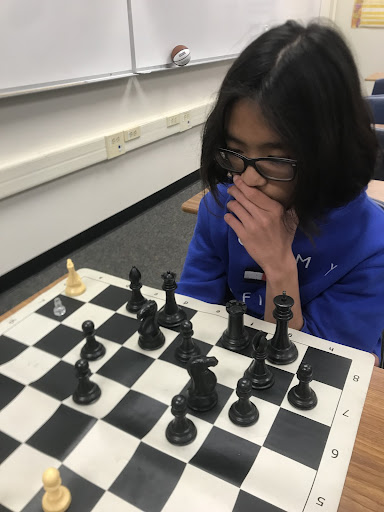 Chess club is hosted during lunch by Mr. Gonzalez and they are active on Tuesdays and Thursdays in room 202. Everyone is welcome to have chess matches during the times the chess club is active.
Chess is a game that is based on strategy. Each chess piece has a different purpose in this game. Every chess piece varies in the way it moves and the way it kills. The objective of chess is to take out the king chess piece. The way you win is when you have the opponent's king piece stuck in a position so that no matter where they go, you will get the king. If this scenario happens, you say, "checkmate" and you win. Something else important to know is that when the king piece can move still, but you have the chance to kill it, you say, "check" and your opponent is forced to move their king piece. If they don't then they lose.
Cypress High's chess club is a place where kids can sharpen their minds and chess skills. Chess club is "a place where people who like chess can find a place to play together," says chess club member and freshman Cooper Acton. "It's a place where you can find people to play with you in person that are a similar skill level to you."