Centurion Games Setting School Spirit on Fire
The Centurion Games are back and better than ever. They are bringing many students and teachers together to compete against each other in a series of matches to raise money for CHOC.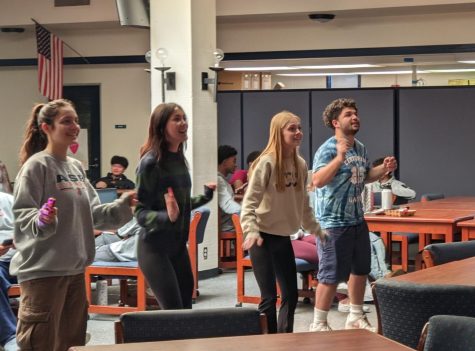 We have had some amazing games for the first three weeks such as spike ball, cornhole, and e-sports. Seeing the teachers and students having fun brings a lot of joy to the school. Mr. Cobleigh said that the Centurion Games were created to inspire more spirit and unity for the students. The Centurion Games allow bonds to be made with new friends and new teachers. Everyone came together to raise money for a good cause and showed their competitive spirit while doing it.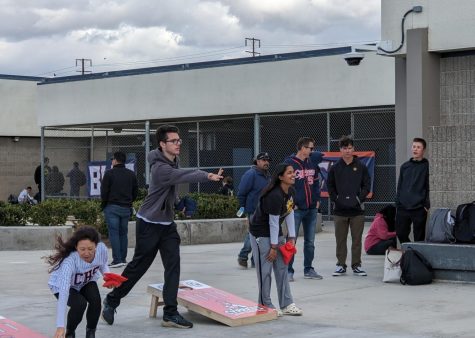 Even if they lost, most teachers were happy about having raised the money needed for the CHOC Ball. One of these teachers was Mr. Mosier, who partnered up with Mr. Boardwine and participated in the cornhole tournament. Even though they lost, Mr. Mosier was quite content about the money having gone towards the Oncology department at CHOC and commented that it gives students an opportunity to "donate" and how it's "awesome because it's a great foundation."
Cobleigh commented that when we give the money to the people at the CHOC hospital they are very grateful. The proceeds will go towards the CHOC Ball, which is a prom designed for patients at CHOC who can't attend their real prom. This is a great opportunity for the patients and they always have a blast. The patients aren't the only ones that get to assist, though. The parents, friends, and/or families could also join their loved one in a day filled with fun. It is a day to forget about everything happening to them, and it is thanks to the money raised by the Centurion Games. 
The Centurion Games this year have been a success so far and will continue to be an epic part of Cypress High School.