Cypress High School Visual and Performing Arts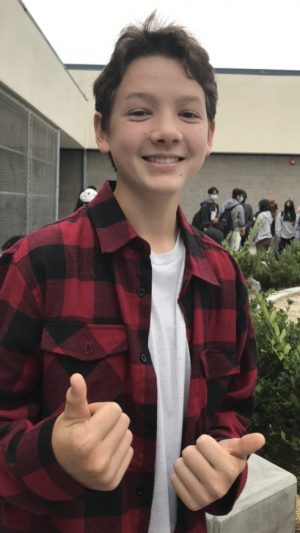 The popular Visual and Performing Arts classes that are offered here at Cypress High School include Drama, Band, Pageantry, and Choir. Each class helps students develop creative minds as well as find what they are passionate about. 
The band director of Cypress High School, James Quirion has been teaching here since 1999. The biggest struggle for the students in marching band this year was their mental and emotional health because they were trying to figure out how to adjust to a lot of change. "Last year there wasn't a band. It was an instrumental band. But this year, we can come back together to reform as a group in each others' presence." After the recent AUHSD Band Spectacular, Mr. Quirion said that "the students worked very hard and did outstandingly." Pageantry was also an important part of the show, because people, in addition to hearing the band, could visualize the dancing and the props that were displayed. While Mr. Quirion was proud of the work that the students put into the Band Spectacular, some students felt that they could have improved in certain areas.
Ms. Marianne Stewart is starting her third year at Cypress High School. The most recent event that has happened was the school play, 10 Ways to Survive a Zombie Apocalypse. Ms. Stewart said that she was proud and the students exceeded her expectations. "They're all naturally talented, so we would give them harder pieces that were romantic and dramatic," she said. Although the lights weren't working before the show, everything worked out at the last minute. Because the genre of the show was comedy, the audience laughed and didn't notice any slip-ups. Overall, the students were proud of their work, as they would call it "struck into the set." After the performance, they would sit down and talk about memories that they made. Everyone felt like a family because they were close to each other. 
This is Mr. Ulrich's third year at Cypress High School as a vocal music teacher. The most challenging part about coming back after the pandemic was singing, because the students were not able to do anything as a group and were limited to certain things. Even so, the choir concert in the quad went smoothly and had a great audience. "The meaning of success is that everyone who is involved was happy with their performance and proud with what they did."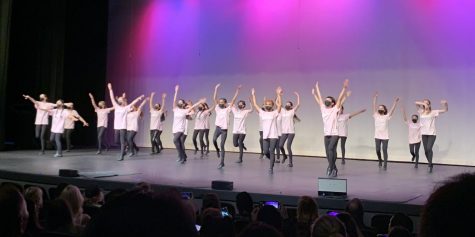 Something that Ulrich would like to change is the number of people in the choir because out of 3,000 students at Cypress, only 70 are in the choir. Mr. Ulrich said, "Currently, the students are preparing and practicing hard for the winter dinner show on December 9th and 10th. See you there!