How Has Covid Changed CHS Baseball?
Freshman Ocampo Moves To Varsity
It's been more than one year since COVID-19 hit the U.S. and schools had to shut down sports. For the coaches and players this could really break team chemistry, and cause them to forget the basics. One team that had a delayed opening is Cypress Baseball, led by head coach John Weber, who has over 14 years of head-coaching experience. Cypress was the winner of the league title 13 out the last 16 seasons. Last year, the Centurions won their 6th straight Empire League Championship with a 9-1 record in league play. Cypress completed their stellar season by winning the CIF-SS Division I title last year. As you can probably tell this Cypress team is no joke.
COVID definitely impacted our lives in many ways, but how did it affect high school baseball?
"The biggest challenge that we face during this COVID time is that we have not been able to practice…we just had our 21st practice. The bigger problem is that we only returned two starters from last year and a total of 22 innings on the mound. That means everyone else is new, young, and inexperienced. To date, we currently have a record of 5-6 and the massive reason is due to the inexperienced and little mistakes."
How does it feel being able to practice and play games after a long delayed break?
"It is nice to get back on the field and start teaching live. I think players have enjoyed it and have learned a lot."
When the decisions were first made that all sports were cancelled. What were your first reactions? How did you feel?
"Last year when we got word the season was over, it was hard on all of us, not just the seniors."
Have there been any surprise positives from this experience?
"The biggest surprise so far has been freshman left handed pitcher, Zack Ocampo. Zack was playing on the freshman team and our pitching staff had been struggling, so I called him about six games into the season and asked him if he thought he could make the jump and pitch for us on the varsity team. He replied, "Yes coach." I got him a uniform that afternoon and he pitched that day for us and is now one of our starting pitchers."
About the Contributor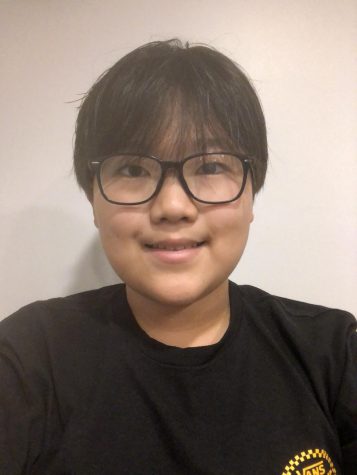 Jayden Yoon, Marketing Manager
My name is Jayden Yoon, I am a freshman and the marketing manager for this class. I really like reading and writing sports articles. I play baseball personally...