The girl's golf team has had an amazing season this year so far with a record of 15-5. Tanya Maheshwari, Brooke Sato and Katherine Gerbing Advanced to the CIF individual championship. 
Coach Metry, who has been teaching for 23 years, is a golf coach because she loves the sport and the team aspect in contains. Metry said,¨The best thing about being a golf coach is seeing how the kids develop, and how they have grown over the years.¨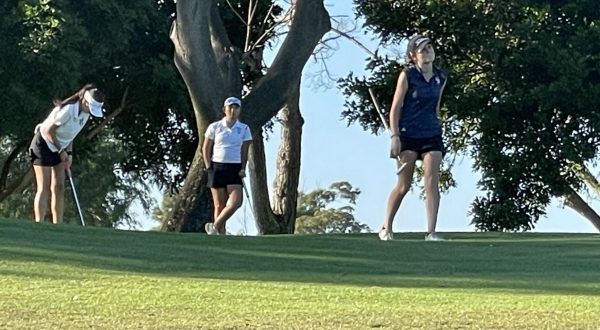 The team captain, Gerbing is a senior for Cypress. She started playing golf at the age of nine. Gerbing said," I have grown a lot over the years. In the beginning I just did it for fun but as I continued to play, I wanted to compete in tournaments and see where that would take me. Golf has definitely taught me perseverance, patience, and leadership. Being part of the Cypress High School girls golf team has allowed me to develop my leadership skills and bond with the players."
Katherine is very excited she got a scholarship to UCI (University of California, Irvine) because the scholarship will help pay for college and she will get to play the sport that she loves. She says the hardest thing about being on the golf team is how often she misses school, and that it is very stressful to catch up on school work. 
Girl's golf makes an impact on the players by the strong bond they make at tournaments, games, and practices. During the week of October 23rd they traveled to Hesperia for CIF individuals. Girl´s golf has had an amazing season this year, with many yet to come.