The 2023 Senior Luau occurred on Saturday, October 4th from 6-8:30 pm. Planned by ASB, the luau hosted over 220 seniors in the quad. Each ticket included dinner, a show, and a photo booth where you could make memories with all your friends. The show featured fire dancers and hula dancers in traditional outfits and some unplanned performances by Cypress students who volunteered to get up on stage.
Kennath Kao said the senior luau's best part was the fire show. He said the food was good, including the meatballs and the chicken teriyaki. Kao liked the activities and the photo booth. He would recommend more activities: "I think they should add more activities so that it could be more fun," he said.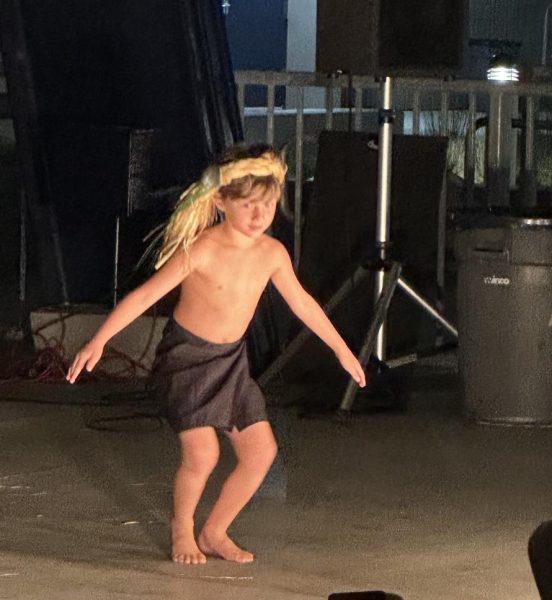 Leila Rodriguez said that something she wasn't expecting was the young boy in the dance show, her favorite part. Rodriguez also enjoyed the food, especially the meatballs.  She liked the hula dance and the photo booth, Which helped create fun memories. Rodriguez had a great time," being able to do everything with your friends in your senior year is perfect." Something she would recommend to others is the Spam Musabi, a good Hawaiian food that everyone would love.
A popular tradition of the Senior Luau has been continuing for a good amount of time. They appoint the same Hawaiian dancers and the same catering every year and now it has become a tradition. There was a young boy who was dancing, was one of the MC's sons. "The Hawaiian family is trying to make their kid grow in their tradition and take over their business," Aidan Houston said.