Return to In-Person Instruction
After an entire school year online, and in light of increasing vaccination rates and lowering COVID infection rates, on March 9th the AUHSD School Board voted to begin in-person instruction in the fall. Many students and teachers are excited, yet apprehensive, about returning.
Returning to school in the fall will present many big changes, especially the school start times being pushed back to 8:30 am, as well as changing from Schoology to another service, eKadence. Junior Justin Kim says that he is looking forward to returning, "As a senior, I am excited to meet my friends and participate in engaging activities again."  Vaccination rates have been and continue to rise in the US, but especially in California, which has led the country's vaccination efforts. When asked about how he feels about returning to school with the higher vaccination rates, Kim said, "They ensure a safe transition into the school year."
Many students don't realize that teachers also have strong opinions on school developments. When asked about how she felt about returning to school in the fall, Mrs. Monera said, "I'm very excited about returning in person, provided we are following the safest protocols in order to do so. I've missed my classroom, my colleagues, and of course the students. It will probably take some time to get back into my routine, but I'm looking forward to that as well." Just like some students, Monera is not appreciative of the new schedule, with the pushed back start time, " Honestly, I'm not a fan, but we'll see how it goes."
About the Writer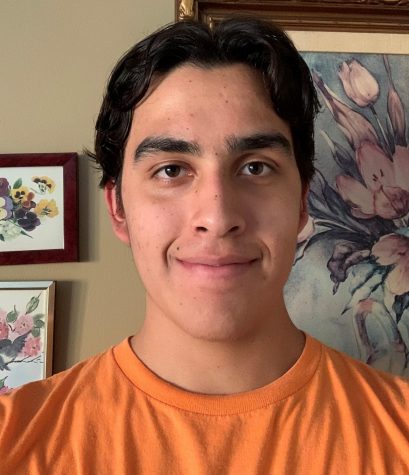 Benjamin Martinez, Co-Business Manager
My name is Benjamin Martinez, I am a senior, and I am currently the Co-Business Manager for the Centurion Spotlight. I joined journalism because I have...