Cypress Softball Back On The Field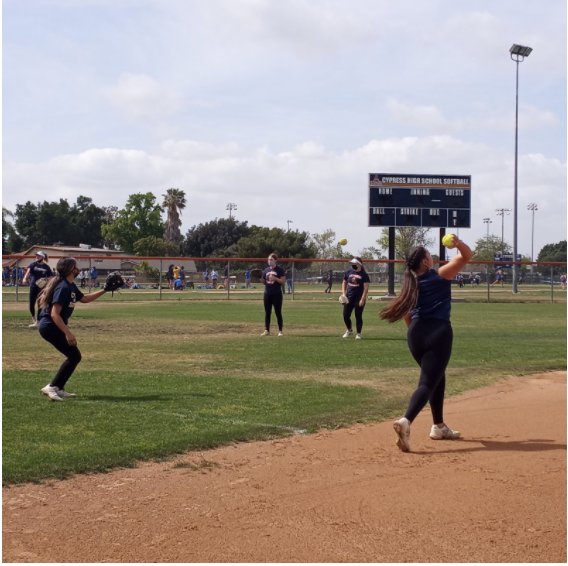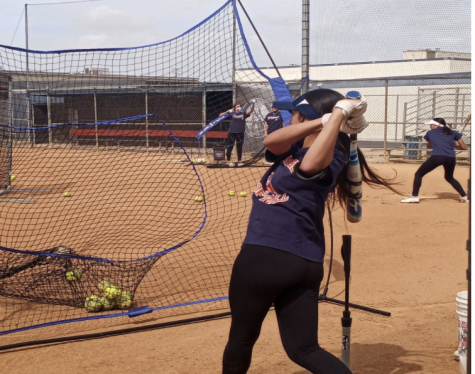 At the start of the school year in 2020, many wondered how sports were going to be at Cypress High. But the Cypress Softball team has managed to keep the hustle up while staying safe and doing their part during the pandemic. For example, during practices and games, they keep their masks on even while wearing helmets.
(Softball girls practice their pitching skills to warm up.)
Practices could run from 3pm-4pm to about 5:45pm at the Cypress Varsity Softball Field. Normally beginning in February, practice started just last month, due to being delayed because of the COVID pandemic.
One of the strong returning players, Daryn Stamper, said, "The only way the pandemic affected this season negatively is that we didn't do conditioning, which I think is the one of the best parts of the season." Also, when asked about how she feels about wearing masks while playing she said, "If wearing masks while we play gives everyone a safe place to play, then that's all that matters in my opinion."
(Stand back, these girls will swing your head right off! Athletes also do quick swing practices to strengthen their hits.)
Cypress Softball Coach, Coach Kevin Dull, is proud of his student athletes. School has taken a toll on high school students, but not this team. When asked about how the players have been balancing school with softball Coach Dull commented, "They attend school, get their school work done, then attend practice. The Softball team has an extremely high GPA, so they are still doing a great job of balancing academics with sports."
(Softball players run a lap to get their legs started up.)
Coach Dull's roster includes strong returning players: Tatianna Roman, Alexa Meraz, Ashley Hester, Vise Zarate, Bailey Jacobsen and Rileigh Youngquist, and features rookies Brianna Holguin, Breana Townsend, Taylor Monteleone and Madeline Granados.