2023 Winter Formal
by Deborah Son, Student Activities Editor
February 22, 2023
The 2023 Winter Formal took place on Saturday, February 4th, from 7-11 pm at the Disneyland Hotel. To get into the dance, students had to
have their Student Photo ID Card in hand because no other form of identification would be accepted.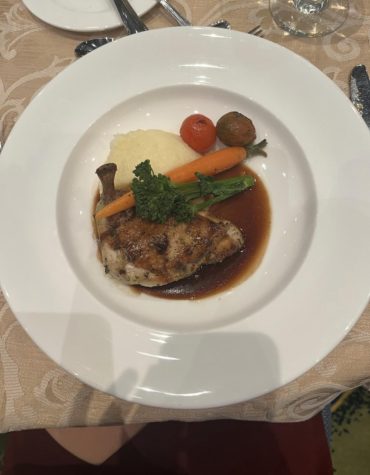 The doors to the check-in line opened at 6:00 pm and the ballroom opened at 6:15 pm. If the students came earlier, they had a chance for a special photo opportunity, which was posing with Mickey and Minnie. Every table had 10 seats available and "holding" chairs was not allowed, as every seat needed to be filled. The final check in time was 9 pm and dinner was not guaranteed if you came later. 
For parking, students were directed to park in self parking at the Disneyland Hotel, but carpooling was highly encouraged.
Dheeraj Koppu, a sophomore at Cypress High School said that being with his friends was the best part but the DJ unfortunately was not able to get the crowd active. "I'm glad that Cypress High School gave us the opportunity to have this wonderful memorable experience that will last a lifetime," he said.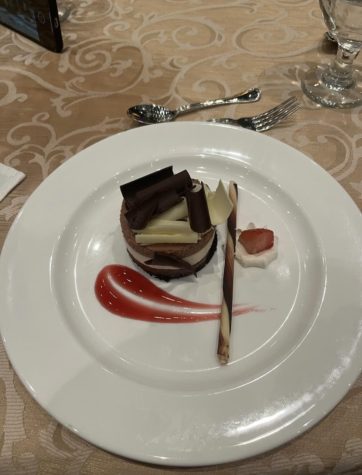 ASB said that they decided on the venue because Ms. Binford had connections to Disneyland and it was a good place to hold the event because the venue was nice, food was gourmet, and it was spacious. The hardest part of planning the Winter Formal was thinking of ideas for Spirit Week. To select the theme, ASB brainstormed ideas and cut it to "Tangled" because of the aesthetic.
David Chun, the ASB senior class President said, "Try to wear with the theme but wear what makes you look good and feel confident."