Al, or Artificial Intelligence, has indeed been a topic of interest for several decades, with its roots tracing back to the mid-20th century. The famous British mathematician and computer scientist, Alan Turing, played a major role in laying the foundation for Al. In 1950, Turing introduced the concept of "Computer Machinery and Intelligence, which included the now-iconic Turing Test. 
This test was designed to evaluate a machine's ability to exhibit intelligent behavior indistinguishable from that of a human. Fast forward to the present day, and we find ourselves in a world where Al has evolved significantly. ChatGPT, a product of OpenAl, is an example of the extraordinary progress made in the field of natural language processing. It has become a powerful tool, often described as a "cheat sheet" that assists users in generating text, answering questions, and providing suggestions.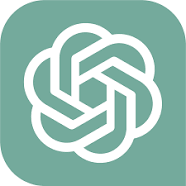 However, the use of ChatGPT, particularly in an educational setting, has generated considerable debate and controversy. Many students have turned to ChatGPT as a helpful guideline for assignments or projects. While it can provide valuable information and insights, the impact on students' academic integrity and their overall educational experience has raised some concerns.
Some teachers have said that it is considered cheating due to the fact that the students didn't do the legitimate work which means they do not deserve the points. Although some students like Damian Arevalo stated it "works as a guideline" into completing some assignments. At the end of the day, AI's involvement in different aspects in life depends on how you use it. Kate Chambers, a teacher who teaches AP Eng has had some unfortunate encounters with ChatGPT. Chambers also mentioned how ChatGPT could hurt their "academic performance and their overall success inside and outside of class."