AP Exams in the Pandemic
Many Cypress students' AP Exams have been impacted by the pandemic for the second year in a row. This year, most of the exams will be taken online again, but will be slightly different from last year's exams.
Based on the recent AUHSD School Board decision for the entire district to continue with virtual learning, the AUHSD has decided to follow one of three exam schedules put in place by the College Board. The district will follow what the College Board calls "Administration 2" and "Administration 3" in which AP Exams will take place from May 18th through the 27th, and then on June 9th and 10th. These exams will be taken online and at home, except for AP Spanish, which will be administered in person. If the district had chosen to return to school, they could have picked Administration 1, which has completely in-person exams, or Administration 2, which has half in-person and half digital exams, or Administration 3, which has mostly digital exams. The district decided to go with a combination of Administration 2 and 3, to accommodate for classes that need more time to learn the material. During April, the College Board will provide students with review videos on all the various exam subjects. If a student should not be able to complete exams on the aforementioned June dates, make-up exams will be scheduled later in the summer. The College Board is trying to make the process as seamless as possible and to make students feel more at ease, they have waived all cancellation fees.
Last school year, the AP Exams were shortened in order to accommodate students who had not finished their full curriculums due to disruptions from the pandemic. However this year, the College Board will administer full exams, online and in person. For math and science related subjects where students will have to show work, this work will be typed into answer boxes on the digital test, and appropriate symbols will be provided. The mixed May and June dates for Administration 2 and 3 would provide a better time frame for Cypress students to take the exam, as the dates for Administration 1 would have required teachers to crunch all remaining learning material into only a few short weeks. The school board certainly took the student's mental health and abilities into account when making their decision to not return to school, which allowed students to learn all remaining material in an ample amount of time. 
Students have mixed feelings about the AP schedules, especially having exams after school has finished.  "I like the May dates of most of the AP Exams, but I am disappointed that the math exams will be in June", commented senior Theresa Phung about the testing dates. Mihir Singh, another Cypress senior feels that "As a graduating senior, it doesn't feel right that my school accounts will be deleted before the AP Exams…it doesn't make much sense to structure the schedule like this."
Leave a Comment
About the Contributor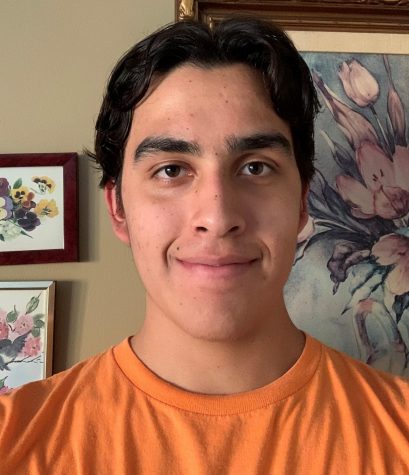 Benjamin Martinez, Co-Business Manager
My name is Benjamin Martinez, I am a senior, and I am currently the Co-Business Manager for the Centurion Spotlight. I joined journalism because I have...