All the Thrills with the New Scream VI Movie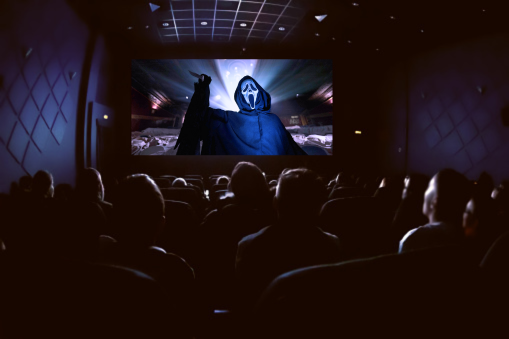 A new Ghostface made its bloody debut in New York City in the new Scream VI movie. Coming after Scream (2022), Scream VI, directed by Matt Bettinelli-Olpin and Tyler Gillett, became a worldwide success being released in theaters around the world on March 10 and since then, making a total gross of $163.6 million since then. The casting of rising stars like Melissa Barrera, Jenna Ortega, and Mason Gooding made the movie gain enormous attention from teen audiences, becoming a part of many students' spring bucket lists. Audiences, no doubt, were surprised by the plot twists throughout the movie.
In the movie, four survivors of the Woodsboro Massacre move to New York City for a fresh beginning after almost losing their lives to the murderer, Ghostface. However, a new Ghostface makes an appearance with a bloody rampage, and everyone fights for survival and protect their loved ones at all costs. The survivors try to get rid of Ghostface whom they seem to never be able to escape from. With many unexpected twists and turns, the movie stimulates the audiences by guessing who the murderer is during the entire movie until Ghostface is unmasked and its motivation for murder is revealed.  
Kyle Lim, a sophomore at Cypress explained, "I was hesitant at first but it was funny with friends." With many jumpscares and gory scenes, the movie is enjoyable to watch with a companion to feel the nerve-racking terror together. Tightly holding each other and having a funny scream can tighten bonds.
Eric Lien, also a sophomore at Cypress said, "My friends and I just watched Scream VI 'cause we thought it was scary, but we never watched any of the past Scream movies. I think I would recommend it to people who've seen the earlier Scream movies so you would understand it." Since the movie is a sequel, those who watched the movie for the first time had to understand what previously happened through context. 
With an average cost of $15 in theaters, the film is worth the experience. As a movie with a good amount of horror and a solid story, it's great to watch to recollect memories with friends and family.