Trevor Monteleone Signs With Western Colorado
The college signing is an important part of an athlete's path toward becoming a professional athlete. Senior Trevor Monteleone is an amazing Cypress football player and who has signed on to Western Colorado University to continue his journey as a football player. Monteleone has been working on this goal for a long time. He said,  "it feels good knowing that all the work I've put in is finally paying off and that my goal of playing at the high level that I'm capable of is very exciting for me."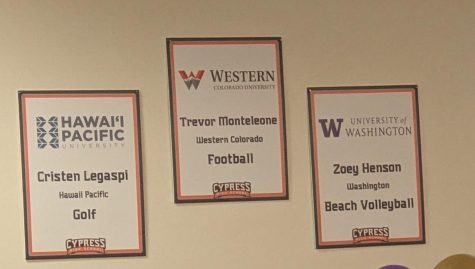 He will be joining the Colorado Mountaineers and playing against tougher and faster teams. He is excited to go to his new school, "Meeting new people and experiencing a different environment is really exciting to me as well as building relationships with new teammates and coaches." And with his new coaches and new teammates he mostly looks forward to playing football with them because football is his passion. But he will be missing his family and close friends and coaches when moving from California to Colorado. Monteleone will be missed if he carries on the bonds and Centurion pride he made at Cypress and it will lead Trevor and his new team to victory.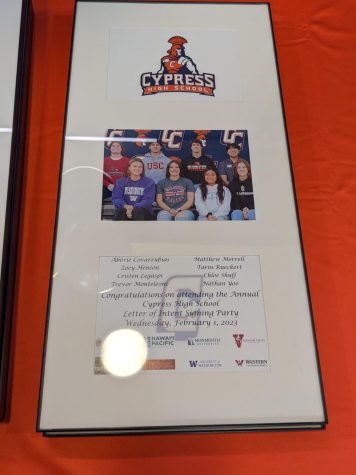 Trevor Monteleone is a great athlete loved by his teammates and coaches, who will miss him so much.  Head Coach Rick Feldman said, "he was a great leader on the team and no one can replace him." Monteleone helped his team so much by playing offense and defense, which not many players can do. Monteleone was a very important player on the team. Feldman said, " we had three most valuable players and he was one of them. He was all-county and all-CIF Defensive Player of the Year in our league. Very valuable." 
Trevor Monteleone is a promising young player making Cypress proud to call him a Centurion.