What is Kababayan at Kaibigan Club?
Kamusta! Have you heard of Kababayan at Kaibigan club? Also known as Filipino club, it is a club meant to bring together the Pinoys and Pinays of Cypress High and educate anybody who's interested about Filipino culture. Over 40 members attend their biweekly meetings in room 214.
"I love that we are able to show our history of the Philippines and be, in a way, involved in the school." Co-President Gabrielle Agor mentioned. The main idea of the Filipino club is for anybody of any race to learn about the Philippines and attend the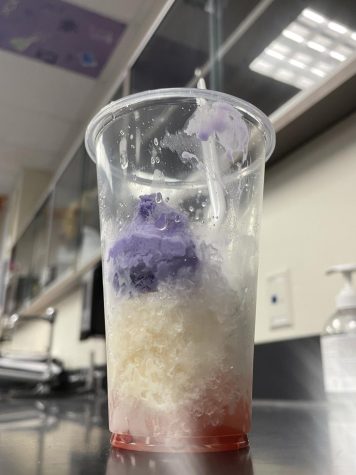 meetings. "Kababayan club is a club where Filipino students can be together in a group, but other students can join also." Agor continues. "This club is just overall welcoming to other students, not just Filipinos. I think it's nice to have our culture be a part of Cypress High School."
What does the name mean? Some have a difficult time pronouncing the lengthy name of the club, but it has a deeper meaning. Kababayan means nation or fellow Filipinos, and Kaibigan translates to "friends" from Tagalog.
If you and your friends are interested in digging deeper into the Filipino culture, food, and community, join the Kababayan at Kaibigan club every other Monday. Paalam!