Armies can't wait for BTS Jin's transformation!
Kim Seok Jin (김석진), the oldest member of BTS is enlisting in the Korean Army. Under South Korean law, all men with ages ranging from 18-35, are required to perform 18-21 months of military service. Although the BTS "armies" are unhappy about this situation, they understand that it is their duty and responsibility to serve their country.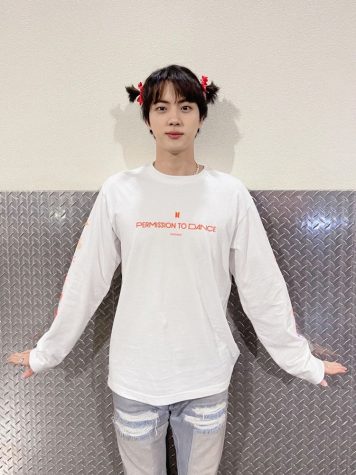 The president of the Korean club, Becca Choe said, " In Korean society, when a public figure doesn't enlist for their mandatory military service, it's deemed as setting a bad example, so it's understandable that BTS is enlisting now. However, the Korean government also exempts military service for national award recipients, Korean Olympians, and more. BTS has received multiple national awards from the Korean government, brought in billions to the Korean economy, and helped globalize Korean pop culture, is that not enough?" 
Hajin Nam, a freshman and passionate fan, exclaimed, "They should've stopped. WE NEED THEM RIGHT NOW. THEY ARE MY INSPIRATION, THERAPIST, AND REASON WHY I AM STILL ALIVE TODAY"
Jin recently released a new single called "Astronaut" which talks about his love for all his fans and that he will be back soon. This line from the song, "You were shining towards me, The only light found in the darkness on my path to you" describes how his fans were the light into his world and it changed his life for the better. 
The remaining BTS members will continue their original schedule and will wait until their time of enlistment arrives.