Spotlight On: Speech & Debate and FBLA
Here at Cypress, there are numerous clubs and extracurriculars to partake in. There's something that meets everyone's interests, which is why so many Centurions are a part of a club on campus. Future Business Leaders of America (FBLA) and Speech and Debate are two of our more rigorous clubs. Both clubs have had a successful year, qualifying and entering state-level competitions.
Speech and Debate helped Rebecca Choe (11) to carry herself in a stronger manner and gave her a "community of people to cherish." This is just one of many positive attributes our students have to say about the club. Speech and Debate has tons of opportunities for students to learn about world events/politics, develop public speaking skills, and improve collaboration and communication skills. 
Recently, our Speech and Debate team made it into state competition with Erin Kim for Impromptu and Joseph Kim and Omar Katre for the Lincoln Douglas Competition.
The club allows a safe place or platform to speak and advocate for issues and topics important to them. Jennifer Ho (12) shares that Speech and Debate has allowed herself to develop public speaking and writing skills and says, "We're like a family and you'll make some awesome friends." Speech and Debate meets every Wednesday after school in the Media Center for students who are looking to join in the upcoming school year.

FBLA is a great club for any students interested in business, building leadership skills, networking, and entrepreneurship. The club helps develop professionalism within students and aids in helping them earn potential scholarships and internships, as well as assisting them on resume or college applications.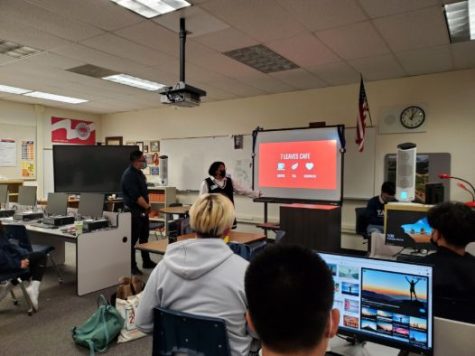 Adrian Lau (11) loves being a part of FBLA because it opens a "pathway to building core business skills" and is perfect to meet "those who share the same interests as you." As someone who is looking forward to being a future entrepreneur and interested in starting his own business, Adrian thinks FBLA is exactly what he needed to aid him on his path.
Like Speech and Debate, FBLA also goes out to compete at different competitions. A huge group of our school's FBLA team placed in their state qualifiers including topics about Business Law, Marketing, Personal Finance, and more. FBLA meets every Wednesday during lunch in Mr. King's room, and they are always looking for future business leaders.