Centurions Go For The Birdie!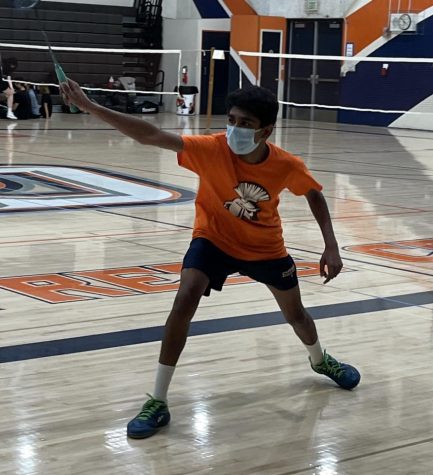 Boy's and Girl's Badminton kicked off the season by working their hardest. The athletes on the team are slaying their opponents and are eager to go for the win.
The badminton team has a serious workout that includes many physical and mental practices to prepare for the big competitions. Badminton's typical workout sessions include a warm up which includes stretches, exercises, and running 5-10 laps around the gym and they also work on footwork, agility exercises, and quality shots. They usually end up practicing by playing a couple of matches against each other.  Standout players this year include juniors Hao Ho and Soo Song, and freshman Harsha Ragavan.
Fionna Huang is one athlete on the badminton team.  She says she needs to improve on her footwork, smashes,control and possibly stamina too. From the badminton training sessions, she mostly improved on great stamina, a faster footwork, better grip, and better clears and drives. She says that Badminton needs a lot of hard work and perseverance to the mind and body. "Overall, Badminton is not what it seems. It is not  just about hitting the birdie, it is about movement and mainly footwork."
Another athlete on the team, Jason Ho, also says he needs to improve. He wants to improve on his footwork because it is an "important asset" when competing in games. He has mainly improved on making shots and this is essential because this is how you mainly get the points. 
The Centurion badminton team hopes to continue to beat their opponents with all their hard work paying off.