Centurion Games Are Finally Here
ASB has been promoting the Centurion Games since the 2019-2020 school year, and like many other events on campus, Covid pushed them back.  In March 2022, the very first Centurion Games will be held here at Cypress, elevating school spirit and supporting children in need of health care.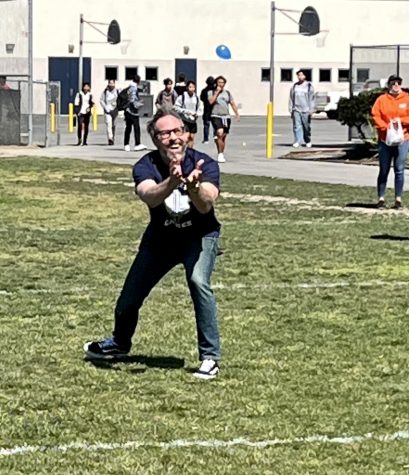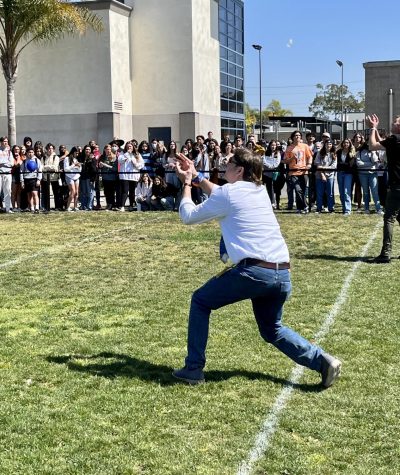 So what are the Centurion Games?  Many students have been pondering similar questions, and in an interview with ASB Commissioner of Technology, Trevor Wilson, many of these questions have finally been answered.  The games are set to take place the week of March 14-18, during which there will be five main events, one for each day, during lunch.  The school is split into two teams: freshmen and seniors are the orange team, and sophomores and juniors are blue.  There are multiple ways to earn points and the team with the most points at the end of the games wins the grand prize. 
The first way to earn points for your team is by donating money to Children's Health of Orange County.  The games are technically going on right now, as students and staff can already begin donating to CHOC.  Each donation earns points for your team, so the more money donated, the more points the team receives.  There are three packages for sale for donation: bronze for $5, silver for $15, and gold for $20.  The more expensive the package, the more points your 
team can win.  Buying these packages also contributes to individuals' eligibility to participate in the actual games, which is the next way to earn points for your team.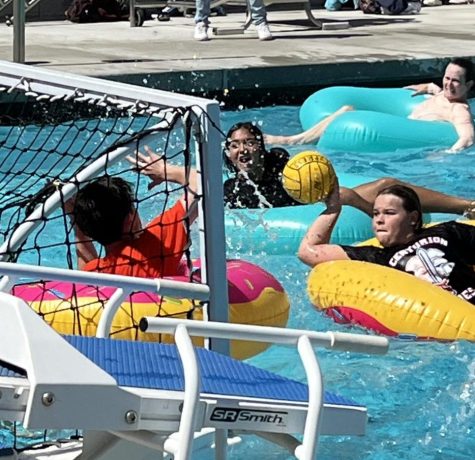 By engaging in a variety of physical games, which are to occur in March, you have the chance to earn points for your team and, as ASB president Joey Hannifin states in a promotion video, "let your captains lead you to victory."  Each competition will happen on a different day of the week during lunch, and the winners of each game earn points toward their team.  Team captains have already been chosen, and along with the captains are two participants for each game, so for those interested in signing up to participate, ASB will be sending out another sign-up sheet closer to when the games begin.
Cypress ASB has been promoting the games through videos shown on CTV's daily announcements and will continue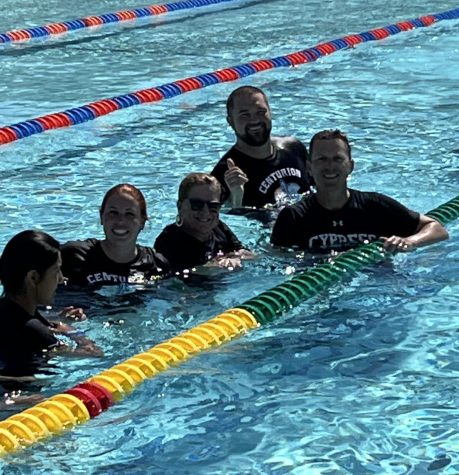 to provide more information on what to look forward to in the near future.  Wilson explained that there are two main goals of the Centurion Games, one is "promoting school spirit, getting people involved in…something that's fun," and the other is raising money to donate to CHOC.  Teachers have already received emails containing the five events which are listed below:
March 14: Water balloon toss
March 15: Inner tube water polo
March 16: Home run derby
March 17: Tug of war
March 18: Obstacle course and jousting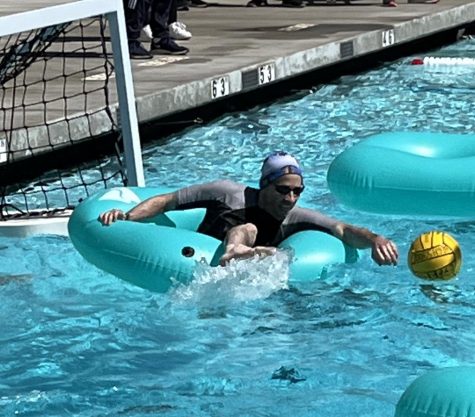 According to ASB adviser, Coach Cobleigh, one team is raising money for childhood cancer, while the other is supporting child life, which contributes to recreational events CHOC holds for children in need of health care.  Cobleigh states, "the goal is to have fun, to compete, and to build a tradition on working with the CHOC foundation."  While the battle between teams is currently going on via the CHOC sponsorship, there is still some time to prepare for the physical games for those who are interested in participating.  The long-awaited class competition is finally here, and you don't want to miss out.