Cypress ASB Holds "Cypress Got Talent"
From February 16th to early April, the Cypress High School ASB is holding a talent show called "Cypress Got Talent."The show features a multitude of talents at Cypress High including singing, music, beatboxing, and more. ASB Activities Director, Ms. Sarah Binford, explains, "Our goal this entire school year is to be able to include as many students as possible in our activities to keep some level of normal in our distance learning environment.  Our students thought that their peers would enjoy the opportunity for a talent show."
The talent show is completely virtual and includes a voting system for students. According to ASB Sophomore Class President, Victoria Mejia, "There will be three stages of the event. In the 1st, we will have 6 groups of 3 facing off. Then, the winners will compete in the 2nd stage. Finally, in the 3rd stage, our final 3 will face off in a grand finale." The voting system works through email, where all Cypress High School students are emailed videos of the contestants as well as a google form to submit votes.
Planning for the show got started by a discussion between, previously mentioned ASB member, Victoria Mejia, and Kailani Amuro. Mejia says, "[We] began discussing the idea during the first semester. In the 2nd quarter, we began mapping out all of the details. We wanted to hold a talent show as an opportunity for students to showcase their talents!" The show's proposal was presented to Mr. Cobleigh by Mejia, Amuro, and Ms. Binford around October of 2020. From there, ASB began to work on rallying interest, gaining submissions, and maximizing the participation rate. Lots of planning and coordination went in to pull off this event successfully.
Contestants are also enjoying their time participating in Cypress Got Talent. Emily Anesi, a sophomore at Cypress, submitted a video that was originally for her band class as a unit project. She explains, "I initially saw a music video on YouTube and I decided to try to find some sheet music for the piece. I found a violin duet and I transcribed it so I could use it for the oboe and flute. Then I wrote in my own parts for both the kalimba and ocarina. I filmed each part individually and put it together with a piano accompaniment and an animation. My favorite part of the talent show is seeing everyone's videos every week."
Cypress Got Talent is a great chance for the Cypress community to virtually come together during this pandemic. "I think this is an opportunity for students to get to know each other better. It's kind of fun getting to see your peers' talents! Cypress Got Talent also helps to keep the Cypress spirit going strong even in quarantine," said Mejia.
Leave a Comment
About the Contributor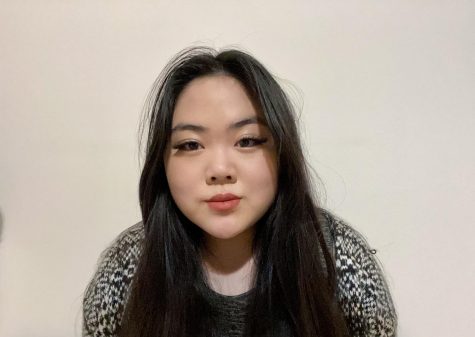 Rebecca Choe, Features Editor
Hi, my name is Rebecca. I am a sophomore and the Features/copy editor. My life is always consumed by writing in every shape and form imaginable. I speak...