As the crisp autumn breeze sets in and the leaves start to change their colors, there's nothing quite like snuggling up on the couch and watching some great TV shows. With so many options to
choose from, it can be overwhelming to decide what to watch. But, the Centurion Spotlight has created a list of the top five shows that are perfect for the season and will surely make your fall nights more enjoyable.
First on the list is Gilmore Girls, a classic American comedy-drama series that is set in the fictional town of Stars Hollow, Connecticut. The show follows the lives of a mother and daughter, Lorelai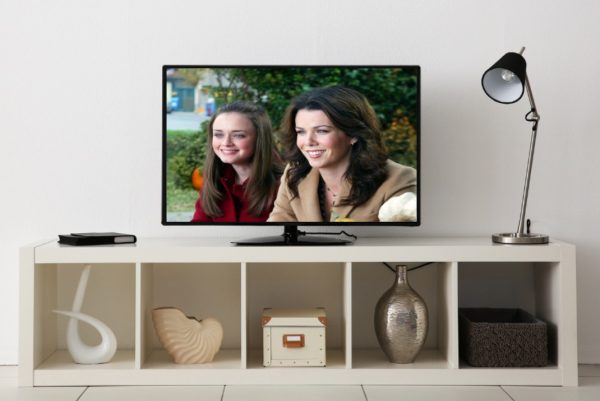 and Rory Gilmore, as they navigate their relationships, careers, and personal growth. They both encounter many problems involving wealthy parents, first love, and a town that never seems to mind their own business. The show offers a cozy and warm feeling, with its fall setting and wardrobe, making it a perfect choice for the season. This show can be found on Netflix with a subscription; each episode can be purchased on platforms such as Vudu, Prime Video, or Apple TV. 
Next up is Ginny and Georgia, another American comedy-drama series about a mother and daughter who move to a new town and try to start fresh. Ginny is a 15-year-old girl who struggles with self-harming and constantly is forced to move from town to town. This causes her to have problems making friends. Georgia is a 30-year-old woman who has suffered childhood abuse and became a mother at only 15. Despite her struggles in life, she always does what's best for her children. The show is set in the small town of Wellsbury, Massachusetts, and offers a perfect fall vibe with its setting and decor. The show deals with real-life issues such as self-harm, moving around, and family problems, making it a relatable and emotional watch. This show like Gilmore Girls can be streamed on Netflix. 
Third on the list is Gossip Girl, a teen drama series set in the Upper East Side of New York. This series is narrated by an anonymous blogger named "Gossip Girl" and follows the lives of privileged teenagers and their drama-filled lives as they navigate their way through high school as their lives get ruined by Gossip Girl. These teenagers are Serena van der Woodsen, Blair Waldorf, Dan Humphrey, Nate Archibald, Jenny Humphrey, and Chuck Bass. The show is perfect for fall as it can be easily binge-watched on a lazy autumn day. This show can be streamed on Max. 
Another great option is A Series of Unfortunate Events, a black comedy-drama series based on the popular book series of the same name written by Lemony Snicket. It follows the life of the Baudelaire children as they encounter misfortune after misfortune and try to escape the clutches of their greedy guardian, Count Olaf.  Through their many misadventures, they discover a secret society that their parents were a part of, and how these connections may be the only way to survive. The show offers a dark and spooky atmosphere, perfect for the Halloween season. This show can be streamed on Netflix.
Lastly on the watchlist, there is Angels Of Death, a psychological horror anime series based on the video game of the same name. The show follows the story of a 13-year-old girl named Rachel who wakes up in an abandoned building and has to fight for survival with the help of a mysterious man named Zack. The show offers a thrilling and scary experience, perfect for getting into the Halloween spirit. This show can be streamed for free on Funimation.
There are plenty of great fall shows to watch, each offering a unique and enjoyable experience. Whether you prefer a cozy and warm feeling or a spooky and thrilling one, there is always something for everyone to enjoy.