On September 16th, 2023, in the school's quad, the students of Cypress got a blast from the past with this year's Back to the Future and 80's theme—students dressed in neon, 80's, and Back To The Future clothing. The Homecoming dance had 80's arcade machines, corn dogs, lemonade, and shaved ice. This party was a huge hit with students who enjoyed the retro theme.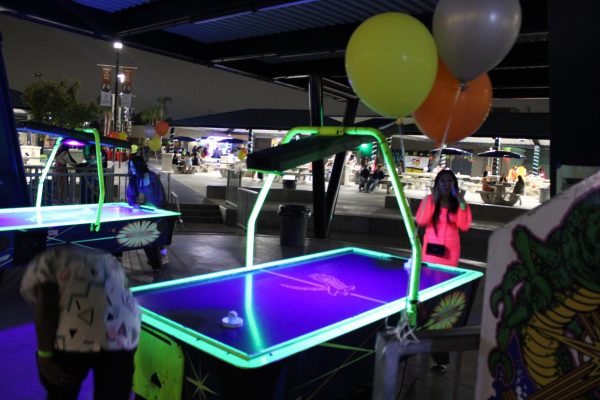 ASB president, Aidan Houston described how he and ASB decided on an 80's theme. Since it was Cypress's 50th anniversary ASB wanted something like Back to the Future but felt having a random movie as the theme would be odd. Houston explained that "we were kind of stuck for the dance theme, …so we just came up with 80s." This was the right move as not everyone knows about Back to the Future, but everyone knows about the 80s.
Even though 80's songs were requested to the DJ, he played more modern-day music. A good move the DJ could have made was to play Johnny B. Good, by Chuck Berry, since it was in Back to the Future and part of the half-time performance of the homecoming game as well.
Arcade games like Galaga were popular for their simple concept, but it was far more difficult than it seemed. The highest score was held by someone going by the name SAX who got 51,380 points. 
The dance included a free corn dog, a drink, and shaved ice. This dance allowed this generation to connect to the 80s, which is perfect for a homecoming dance during the 50th anniversary year.