65th Annual Grammy Awards Crowns Beyonce
The 65th annual Grammy Awards took place in the Crypto Arena in Los Angeles on February 5 and was hosted by comedian Trevor Noah. It brought lots of tears and joy to the nominees, winners, and spectators as it does every year.
    The Grammys never fail to entertain, including those in the live audience. The performances were astounding and made other singers want to dance like Taylor Swift, who was dancing to Bad Bunny's performance "Después de la Playa" that blew everyone away.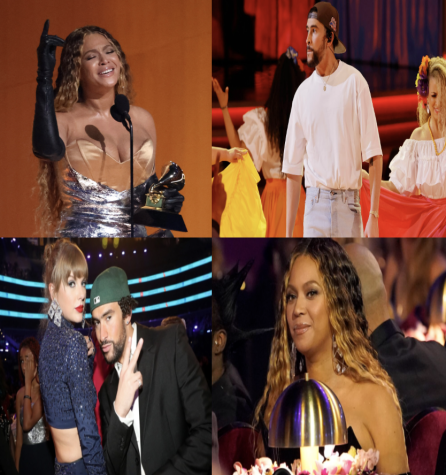 Bad Bunny, was nominated for Best Música Urbana Album and won with his album, Un Verano Sin Ti. He even opened The Grammys with a song from this very album titled "El Apagón." He was nominated for Album of the Year and this was very impressive since it was the first Spanish-language album to be nominated for this Grammy.
      Another artist that made history this year was, of course, Beyoncé. She broke the record for most Grammy wins in history and received four Grammys this year. She now has 32 Grammys in total. Beyoncé finally received the recognition she deserved. 
      There were also many winners that deserved recognition for their exemplary work.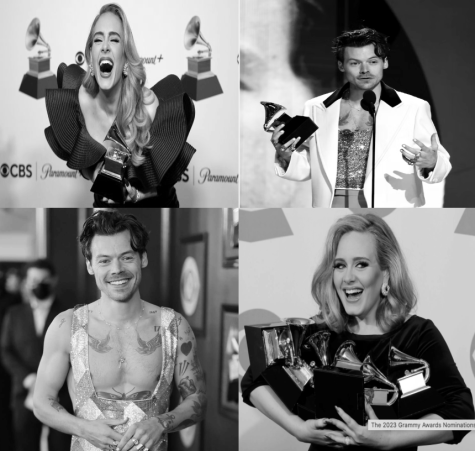 Adele won Best Pop Solo Performance for her song "Easy On Me." 
Harry Styles won Album of the Year with his album "Harry's House." 
Lizzo won Record of the Year with her song "About Damn Time." 
Bonnie Raitt won Song of the Year with her song "Just Like That."
Sam Smith and Kim Petras won Best Pop Duo Performance with their song "Unholy." 
Rubén Blades and Boca Livre won Best Latin Pop Album with their album "Pasieros." 
Taylor Swift won Best Music Video with her music video "All Too Well."
     This year provided great entertainment for those who got the opportunity to watch it. The Grammy awards this year were very fair and will hopefully be the same the years to follow.