Wrestling Forms Friendships That Last For Years
Girls wrestling is back and ready to rumble. The team continues to stay strong even after their defeat at the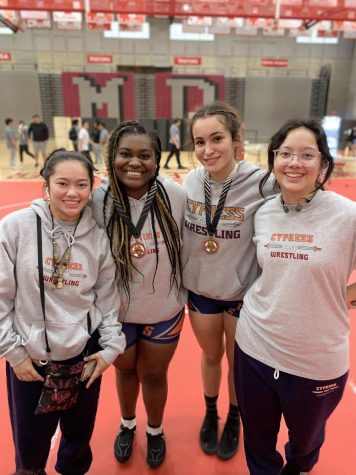 Western Dual Tournament that took place on Wednesday, December 7, 2022.
There was only one girl who achieved first place and that was Vida Beckel. Beckel is the wrestling team co-captain and has been there since she was a freshman. She is now a senior and wishes to leave her mark on the team as a valuable member. Beckel loves to wrestle and is thinking about continuing with the sport when she enters college. There are certain aspects about wrestling that she prefers, though. Beckel said, "Right before the match you get nervous, get anxious, but once you get out there, put on the anklet, shake the girl's hand, and the ref's hand and he blows the whistle, there is nothing more exciting than that. That is my favorite part because all the adrenaline rushes through me and there is nothing stopping me, because it is only her and I on the mat."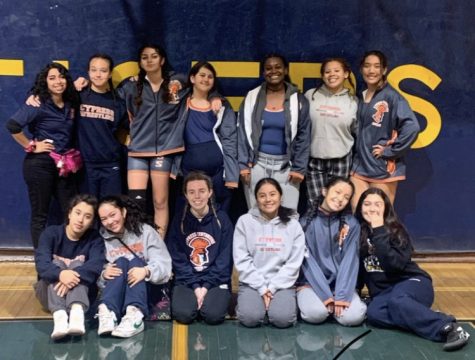 Although the other co-captain, Satira Sohal, did not place in the tournament, she has some powerful advice for upcoming members in wrestling, "No matter how repetitive something seems, you need it to become the best wrestler you can be."
Senior Daisy Ruiz placed second place in the Western Dual Tournament. Ruiz has been in wrestling since freshman year and is ready to move on to other things in life. She will miss her team terribly and all of the friendships she has made throughout the years. Getting into wrestling was one of the best things in her life. Ruiz said, "It felt exhilarating and it kept me out of trouble."
The Girls Wrestling team is working hard to perfect their pinning skills and takedowns. They will continue to persevere and will not disappoint us this season.