Let's Kick The Waves at Cypress High!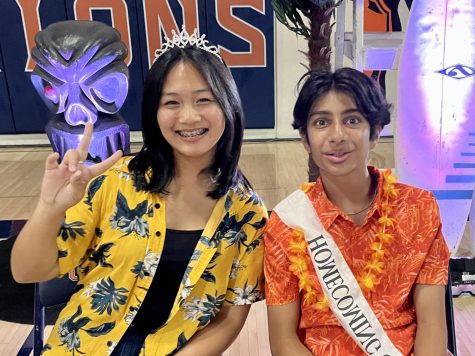 Surf's Up! On October 5, 2022 Cypress had the Homecoming Pep Rally with a Teen Beach Movie theme in the gym. Thanks to our amazing ASB hosts, Nat Stark and Aiden Houston, everyone in the bleachers was curious about what was going to happen. Many CHS groups performed, and there was so much energy in the room.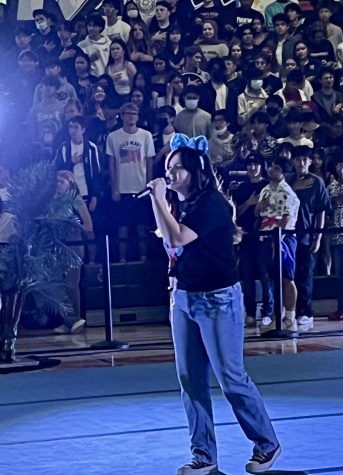 As soon as everyone grabbed their seats, there were many laughing and smiling faces, waiting for the assembly to start.  Before any of the performers came in, junior Reilly Zabala sang the National Anthem for us with her glorious voice.
Soon after, the cheer and football team tumbled in for a choreographed dance routine. The song team came running in with beach balls. Then, "Surf Crazy" from "Teen Beach Movie" was blasting from the speakers and the cheerleaders jumped and danced in perfect rhythm. Next, the Homecoming Court was announced. Everyone in the crowd cheered for the winners/nominees. To hype things up, the Court played a game, which got super intense and competitive, but everyone had fun at the same time. 
Choir sang a mash-up from "Hamilton" which took some listeners' breath away, since they also danced while singing. To wrap everything up, the Centurions ended the assembly with the alma mater. Everyone in the gym held up their "C's" to show Centurion pride.