2022 Retirees Have Centurion Pride
At the end of the school year, Mrs. Kim Rocha, beloved CHS Art teacher, and Mrs. Doreen Ponce, our long-time Cafeteria Manager, are both retiring. Rocha has been working here 21 years and Ponce has been working here for 16 years.  A third teacher, Mrs. Tracy Mills, from the English department, is also retiring (see our accompanying article here .)
According to Art teacher Mr. Ross Geerdes, Mrs. Rocha is a "very kind and nice teacher who wants her students to succeed. She is a very talented art teacher who gives her best for students. 
Rocha has taught  Art 1, 2, and 3. Rocha will definitely miss the students the most because, "there are so many great students here, who are very motivated." There are so many students she never forgot, some of whom have gone off and pursued art and some who were just so interesting that she'll never forget. She loves doing art and will miss teaching and sharing what she knows with students, Rocha said, "It's really amazing that I get to share things with students that I really enjoy and love." 
Something that Rocha is looking forward to is not having spring break, and all the other breaks since, "Retirement is weird, it's like every day is a kind of a vacation."  In her free time, she plans on doing a lot of artwork, like painting and yarn work, but painting is her favorite. Rocha is very appreciative of the staff here and how kind and welcoming they are, and is really going to miss them.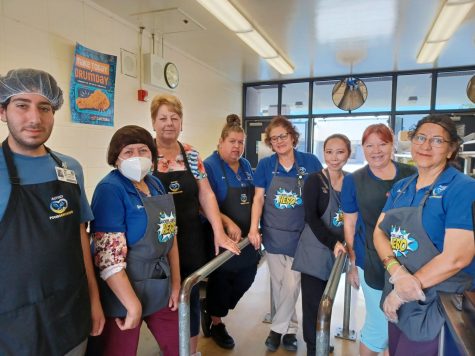 Ponce, the Cafeteria Manager, has worked here for 16 years. She is going to miss her coworkers in the kitchen, and many of the students as well, especially those who worked in the cafeteria because Ponce and the other ladies really get to know those students. She is going to miss being busy and cooking. Ponce also really likes to cook at home for her husband. She mostly cooks Mexican and Italian food, because she's Italian and her husband is Mexican. Some of her best memories at Cypress are interacting with the kids here, and hearing talk about how interesting their lives are. She plans on spending her retirement cooking and hanging out with her grandkids. 
Mrs. Ponce and Mrs. Rocha have invested much hard work and time here, and they will definitely be missed.