Media Center Shows Off New Layout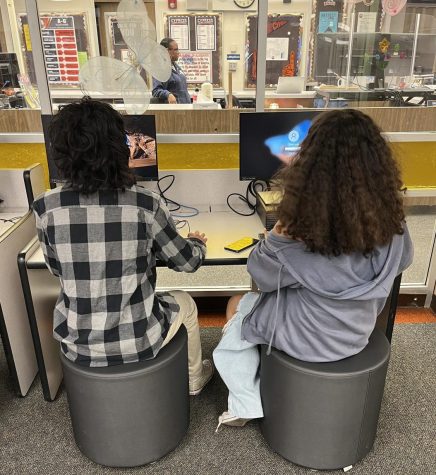 If you frequent Cypress High School's Media Center, you would have noticed the change of layout in the library. The tables and chairs have been moved from the library's main area into what used to be the computer lab. The tables were replaced by "modular seating," intended for students to be able to put their laptops on their lap.
The idea for change was from Ms. Bird and Mrs. Oatman, who have been planning out a new layout for some months now. "When I go into the library, everyone is sitting on the ground," Ms. Bird said. The new seating was intended to encourage students to sit on them as opposed to the floor. "The thing is, our kids use the library. They use it extensively when doing projects, working on computers, doing their homework, checking out books," Mrs. Oatman said. "This way it's more modern."
The layout change of the library seems really useful. The tables are now in an enclosed area away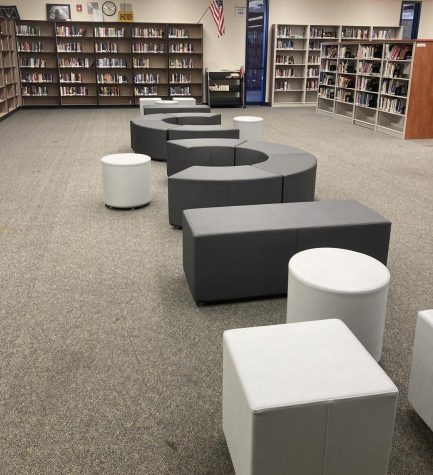 from the media center, so it's quieter and easier to study than inside the library. New black desk chairs were added, they feel much more comfortable and are more pleasing to look at than the old chairs. In addition, the wobbly neon green and orange chairs for th
e computers have been replaced with gray, circular seats. These are a great improvement, because they are easier and more comfortable to sit on.
Not too many students have been seen so far using the modular seating in the library since there are no backrests, but the usage may increase over the year as students get used to the change.
Overall, the improvements really enhance the library. Many students rely on the library for computer usage, books, or even just a spot to focus on studying and get work done. The new layout helps productivity, and the change is greatly appreciated.