Cypress Athletes Commit to Colleges
     With the season of college applications and admissions upon us, many of our student-athletes have already committed to schools across the country. Committing to a college means they pledge to play on the college team at the school they attend.
 These individuals are passionate about the sport they play and have been working their whole lives towards the goal. Aniyah League (12) has verbally committed to the University of Michigan for soccer, "When I found out about UMich, I knew this was the place for me. I had always dreamed of playing for them and it's surreal that I will be able to in the near future." League is one of many other scholar-athletes that will be a fine addition to the school they attend.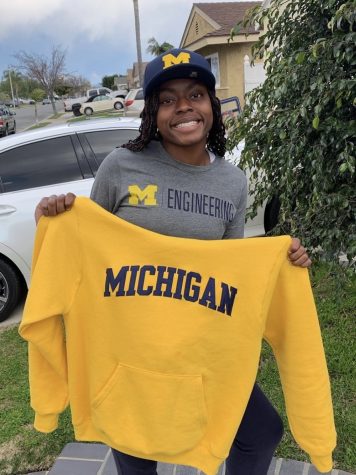 Like League, Hailey Havican (12) has already promised her great soccer skills and efforts. Havican will be attending Concordia University next fall. Currently serving as the Varsity girls' soccer team captain, Havican has a long list of accomplishments and achievements that prove her place on the women's soccer team at Concordia is very deserving. "I've played soccer since I could walk and soccer has honestly become my life. It is how I destress, spend most of my days and where I've met all my friends. Soccer is everything to me and playing at Concordia is something I know I will love and will always be grateful for," Havican said about her commitment.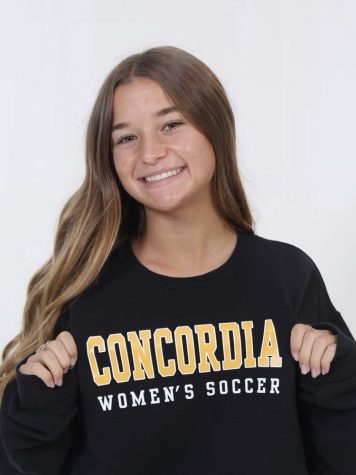 With three Division One offers and a 4.5 GPA, George Iyalomhe (12) is a catch. Iyalomhe's history with football makes him a stand-out candidate, he'd been training since he was a kid and has always wanted to play college football for a D1 team. "Hard work pays off and I can not wait to further my football career. Sports and academics have both been priorities of my life which is why I'm able to be where I am and accomplish what I have," Iyalomhe reported. 
Zoey Henson (11) is committed to attend the University of Washington to play beach volleyball. Henson owes a million thanks to her "family, friends, wonderful coaches from MB Sand and Seal Beach Volleyball club" for supporting her throughout her volleyball journey. Henson was also honored as Empire League MVP on Cypress' varsity team. As a junior who has already committed to a school, Zoey feels relief for not having to worry about her plan after graduation in the future. Seniors are not the only ones verbally committing to schools, sophomore Nicholas Montgomery has pledged his efforts to Arizona State University to play baseball. Like Henson, Montgomery feels "excited and lucky to have been given the opportunity to play" and further his baseball career.