Club Rush 2021
The annual tradition of Club Rush started on August. 31, 2021. Student-run clubs advertised a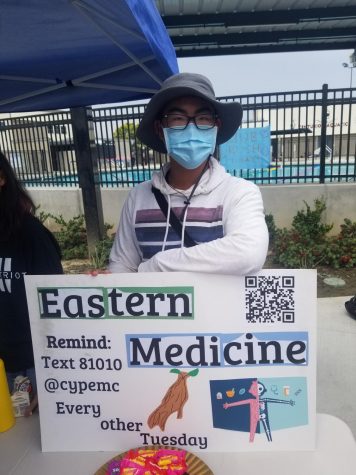 nd showcased their creativity and gave students a chance to sign up for whichever clubs interested them most. 
Many clubs were loud and boastful, while competing to get people to sign up. One club about esports was advertising to everyone who passed by.  Esports club president Jordan Vu said the entire idea for the club "isn't just generalized as gaming and esports," but it is in fact "more of a group effort to connect the gaming community."  When asked the total number of people who signed up for the "naturally competitive" club, 
he answered "40 to 50 people."
Christian Song's club, "Eastern Medicine," is about the field of STEM research and everything medical. They had a total of 24 people who signed up. They will be meeting every other Tuesday. For more information you can visit them on Remind. 
Other clubs at Club Rush included Gay Straight Alliance (GSA), a club about "making a safe space for all sexes and genders," and FBLA, which focuses on entrepreneurship and networking with business professionals as well as scholarship opportunities.