Assemblywoman Sharon Quirk-Silva: Educator to Politician
For Assemblywoman Sharon Quirk-Silva, challenges are welcomed with open arms, and a tumultuous and successful career has marked her as one of the most interesting politicians from California in recent years.
A woman entering the field of politics must be tough and strong-willed: both of these traits are visible in Quirk-Silva's character. She looks to other female leaders as inspirations, stating of the late justice Ruth Bader Ginsburg, "She was one of the tiniest women, but she was the most giant in stature." These role models motivated her to move forward, even in a male-dominated field that she described as high-pressure and competitive. "I had to learn to be more assertive and speak up!" the assemblywoman recalled. "I learned to jump into conversations and not wait or be pushed around." Her busy upbringing equipped her for a lifestyle in leadership: "Growing up in a large family, you have to fight for what you want," she said. Quirk-Silva is one of 10 children, and mentioned that in childhood, she was extremely shy. Growing up, she began to speak up more and give speeches, until she reached the point where she was comfortable speaking in front of large committees and assemblies.
Surprisingly, politics was not her first path in life. She studied to become a teacher, and for 30 years, Quirk-Silva served the Fullerton public schools as an educator. Her experience in education continues to influence her perspective and makes her a valuable member of the California Assembly. Working with children led her to focus on mental health in young people as one of the most important values in future legislation.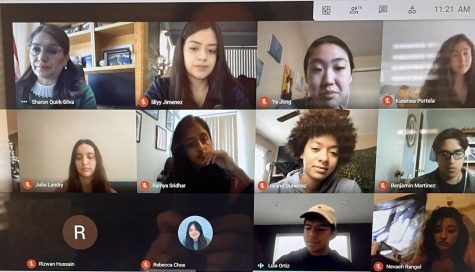 For those curious about how she made the change from education to politics, Quirk-Silva says her biggest tool was "knowing what I didn't know." She had to be aware of the room she had left to learn in order to move forward. Also, her community was her greatest source of support when she ran for her first election in 2004. "It wasn't an easy job, putting myself out there. Back then, social media wasn't what it is today, so it took effort and engagement from myself and everyone around me." Her peers from her past career in education spread the word, and soon the support came in waves.
Today, she focuses on rebuilding a community that is only beginning to recover from the massive blow that Covid-19 dealt to California this past year. "We wanted to balance a bill that looked at reopening safely," she discussed. Quirk-Silva brought up the fact that Knott's Berry Farm and Disneyland employ about 20,000 employees in her district, all of which she hopes to restore to their jobs in the coming months. "For the past year, many of these workers were struggling to get by…of course the theme parks are major economy boosters, but they are also a major source for jobs, which people need now more than ever." She aims to repair the issues she sees in her district, and uplift those in need. Especially for minority groups, Quirk-Silva hopes to maximize opportunities for Californians through her legislation.
"
…of course the theme parks are major economy boosters, but they are also a major source for jobs, which people need now more than ever.
— Assemblywoman Sharon Quirk-Silva
Despite today's struggles in race issues and health, Assemblywoman Sharon Quirk-Silva focuses on uplifting her community-based values and ensuring the best for the people of her district. As a long-time educator, she witnessed the importance of education for young people to flourish, and as an assemblywoman, she sees the power of lawmaking to change lives for the better.
Sorry, there are no polls available at the moment.
Leave a Comment
About the Contributor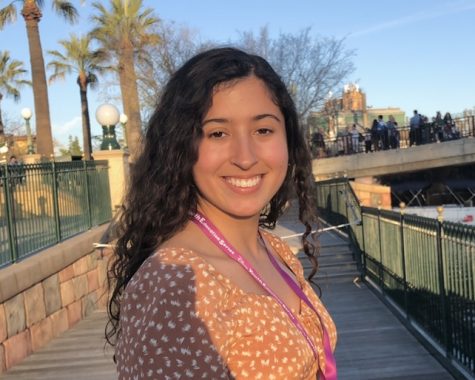 Katerina Portela, Student Activities Editor
Hey! I'm Kat and I'm a senior here at Cypress High. This is my first year in journalism and I'm excited to be a part of this team. Something to know...