A24 Set to Release Movie Adaptation of 'On Earth We're Briefly Gorgeous'
On the December 21 episode of the A24 podcast, indie film company A24 announced its plans for a movie adaptation of Ocean Vuong's debut novel On Earth We're Briefly Gorgeous. The episode featured Vuong in a conversation with Bryan Washington, a contemporary fiction writer who is well known for his novel Memorial. A24 is recognized for its Oscar-winning and nominated films such as Moonlight, Lady Bird, The Florida Project, and Eighth Grade.
The introduction of the podcast begins its episode by saying, "If you're a reader of contemporary fiction, you've no doubt familiar with the names Bryan Washington and Ocean Vuong…Ocean made his own debut last year with 'On Earth We're Briefly Gorgeous.'… And now seems as good a time as any to announce we're also busy working on the film adaptation of 'On Earth We're Briefly Gorgeous.'" Details on the film are scarce and are set to be announced as the release date draws near. when closer to the release date.
Ocean Vuong is a Vietnamese-American poet and novelist who has received multiple prestigious accolades such as the 2014 Ruth Lilly/Sargent Rosenberg fellowship, a 2016 Whiting Award (worth $50,000), and the 2017 T.S. Eliot Prize. According to a Los Angeles Times article featuring Vuong, his main influences include Toni Morrison, James Baldwin, and William Faulkner. These influences assisted Vuong in tackling his identity as a queer Vietnamese-American immigrant to create his debut novel, On Earth We're Briefly Gorgeous.
On Earth We're Briefly Gorgeous is an epistolary novel written in the form of a letter for a mother from her son, even though she is illiterate. The narrative centers around themes of the queer, Vietnamese-American, and immigrant experience that Vuong experienced throughout his entire life. On Earth We're Briefly Gorgeous is also a New York Times bestselling novel and has been critically acclaimed by The New Yorker, The New York Times, Washington Post, and many more. 
Ron Charles, a book critic for the Washington Post, describes Vuong's work saying, "With his radical approach to form and his daring mix of personal reflection, historical recollection, and sexual exploration, Vuong is surely a literary descendant of [Walt Whitman]. Emerging from the most marginalized circumstances, he has produced a lyrical work of self-discovery that's shockingly intimate and insistently universal."
About the Writer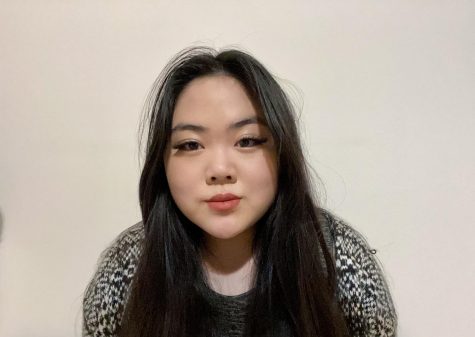 Rebecca Choe, Features Editor
Hi, my name is Rebecca. I am a sophomore and the Features/copy editor. My life is always consumed by writing in every shape and form imaginable. I speak...