Song Season During COVID
Cypress Song teams have been cleared to practice on campus as of late September after months of virtual meetings, just in time to prepare for their upcoming competition season. Unfortunately, their 2020-2021 season was just one of many sports affected by the virus. 
Varsity Song Co-Captain, Danielle Umbarila was very concerned about how practices would function from home. She says, "I didn't think it would work. I kept thinking, 'How am I supposed to dance in my living room?' It was hard, but it was good enough." Like all online functions, there were some difficulties that came along with "Zoom" practices, "I was easily distracted during practice, because my family was home and would walk around in the frame. It was also lonely because usually practice was something fun with my friends, but we were all dancing alone." 
Now that they are starting to return to in person practices, safety precautions are stricter and dancing is slightly harder. "We meet outside the gym and get our temperatures taken by our coaches, walk to the dance room to stretch, then we work on our competition routine, all while social distancing," she states. Of course, any activity that takes exercise is going to be difficult to do while wearing a mask. She explains, "Competition season is never easy, our routines take up all of our breath, so when masks are added, it becomes ten times more difficult. Our routines already make us  feel like we've been sprinting for three minutes, but our coaches are very considerate about water breaks, so that does help."
Song Competition is coming up soon and Umbarila says she feels more than confident. She explains, "We have a larger group this year which is great for visualizations. We also have new uniforms and poms! I think we will perform and look great." 
About the Writer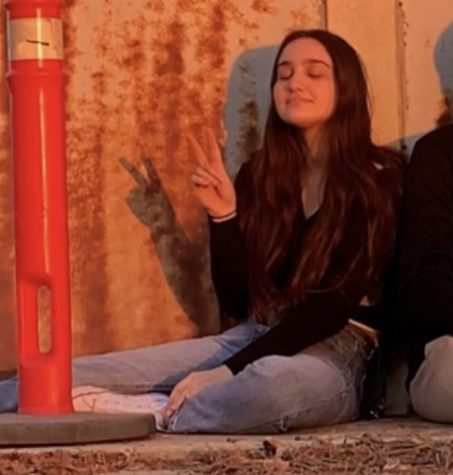 Julia Landry, Layout Editor
Hey! My name is Julia and I am a senior at CHS. I joined Journalism because I enjoy writing about music and movies. Two fun facts about me are that I play...