Mental Health During COVID-19
Mental health has always been one of the biggest issues within the high school community, and unfortunately with COVID-19 cases rising, it is no doubt that these issues will soon follow suit. 
 Many students have been feeling the effects of isolation due to distance learning. "Staying quarantined for so long has made me feel disconnected from my friends and the general outside world," says a student at Cypress, "Knowing that I can't go to the park or the beach without having to maintain social distancing rules is really unfortunate, but I know it's for the benefit of others."
Other students have expressed added stress or anxiousness, "Because of COVID-19, my anxiety has been peaking," states a senior at Cypress, "it's been really hard to not look at the headlines about how many people have been lost because of the virus, and when I do look, it stresses me out."
Fortunately, most students have figured out healthy ways to shift their focus from the negativity and on to something more productive. The most common way to do so among Cypress students is daily exercise. "Since the gym has been closed, I started to work out in my room and it helped relieve some of the stress that COVID gives me." Meanwhile, other students like to take their exercise outside, "I try to run everyday or every other day around my neighborhood. It keeps me in shape and gives me an excuse to go outside and get a breath of fresh air every once in a while."
Another activity that could be picked up during this time is learning a new language. For example, Cypress High senior, Danielle Umbarila, turned to online programs, ¨I've been trying to learn Spanish on the app Duolingo to speak to my family and grandparents and it's been a fun little escape from schoolwork and everything going on outside.¨ 
Nevertheless, feeling down, stressed, or hopeless during this time is completely normal, especially as young teenage students, and below are some listed mental health lines to contact in the time of need. 
National Suicide Prevention Lifeline : 1-800-273-TALK (8255) for English, 1-888-628-9454 for Spanish, or
Lifeline Crisis Chat 24/7
Orange County Health Agency Crisis Prevention 
National Mental Health & Substance Abuse Helpline | SAMHSA : 1-800-662-HELP (4357) for English and Spanish, 1-800-487-4889 for TTY Monday-Friday, 8am-8pm
About the Writer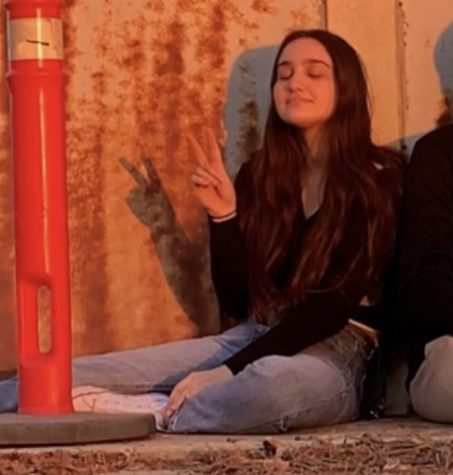 Julia Landry, Layout Editor
Hey! My name is Julia and I am a senior at CHS. I joined Journalism because I enjoy writing about music and movies. Two fun facts about me are that I play...