What to Do When You're Single on Valentine's Day
Being single can be hard sometimes, especially on February 14, the most romantic day of the year, Valentine's Day. There are still many things for you to enjoy without a partner on this special day. 
Start with having a spa day, relax from the comfort of your home with some bath salts, bubbly music, and wicker candles. 

Maybe having a spa day is too relaxing for you, so heading out with some friends might be more of a wilder option. Getting together with friends is a great way to have fun, and not all of them may be in a relationship, so in the end, it all works out.

 A third suggestion is to have an ultimate movie marathon, alone, or even with a group. The fun thing about this one is that you can do it at home by picking your favorite movies and snacks while watching from the comfort of your couch.

There may be others who want to spread the joy of love instead of receiving it only, which is where volunteering comes in. Check out a local animal shelter, nursing home, or hospital and spread some love. But with Covid-19 still here, remember to be safe: "spread the love" and not the coronavirus! 

If you still want to spread the love on February 14 then why not send out virtual cards. Canva.com has all kinds of cards for every occasion, and Valentine's day is just one. With dozens and dozens of templates to choose from, sending one to family and friends is a cute gift everyone will love. 

Many sports are going on right now with the coronavirus still here, so you can cheer on your favorite team right at home. Opening up a couple of snacks and screaming at the tv, what better way to celebrate Valentine's day? 

Maybe having a karaoke party is the right kind of fun instead. Whether you want to sing to the top of your lungs alone or with friends, it's a great way to lighten up the mood, and you're always guaranteed to have a good time. 

With that, you can throw in a game night and bring out every board game or play digitally with video games. It's a great way to bond with friends and have fun. 

Trying out a new restaurant can always be enlightening as well. Either have it delivered, or maybe they're open for outside seating. There's a good chance that there are plenty of restaurants around that you haven't seen yet. 

Or if you're more of a chef, trying out a new recipe is always exciting too. Whether it's cooking, baking, or even both, taking the time to create a new dish is fun and creative. Plus, you can invite friends to spice things up a bit. Maybe have a competition or a bake-off to kick things off. 

Once you have a takeout meal or your homemade dish, why not binge-watch a new tv show? There are too many to count, so it should be easy to find something new. If opening up a book is more to your cup of tea then traveling to a whole new world by picking up a new book may be it. Who knows? It might even become your favorite. 

If all of those things still make you feel depressed then you can throw an Anti-Valentine's Day party to celebrate being single with friends. Maybe not a huge party because of Covid, but a few friends and being socially distanced while partying can still be a great way to forget about that enraging pain of being single.
 Or maybe you do like being single. The possibilities are endless when it comes to fun even if you're single on Valentine's day. 
Leave a Comment
About the Contributor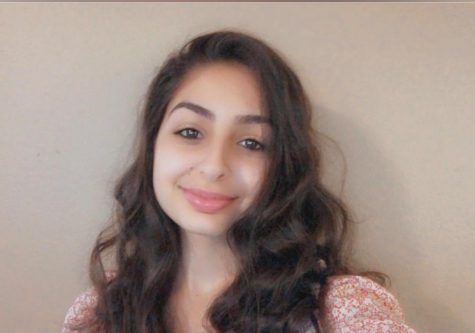 Monica Badolian, Co-Business Manager
Hi there, my name is Monica Badolian and I'm a Senior. I have a passion for writing, it could be any type of writing; short stories, novellas, poetry,...