Covid Fashion
Students and Staff Adjust To Online Learning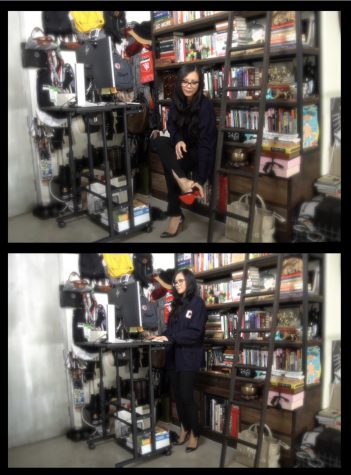 The coronavirus is changing people's sleeping habits, hygiene, health, and most importantly, fashion. Ever since the last school year transitioned to distance learning in March, many students, and even teachers, have lost the will to dress up. Now, putting on a shirt is easy, but are you wearing jeans with that shirt or your pajama bottoms? Since students are only showing their shoulders and above on camera, what they're wearing below doesn't matter. Some may put on a regular t-shirt and have yoga pants, but others still dress up and do their hair. Some girls might even put on a little makeup. Everyone is different when it comes to "Covid fashion."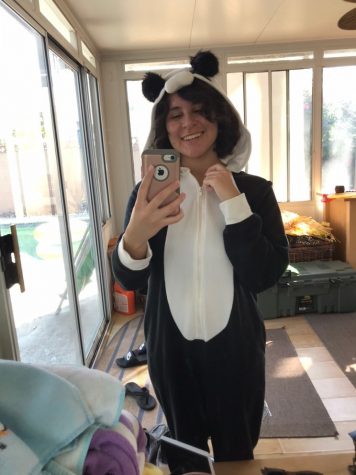 Now, Fall is right around the corner, but Fall fashion is not. Many department stores such as H&M, Forever 21, and Brandy Melville are stuck in the summer phase. Even the weather has been getting warmer instead of cooler, which leaves many people confused as to when it will really feel like autumn. Seeing that most schools are still virtual, many students will most likely not be wearing their fall fashion like fluffy socks and bundled blankets.
There is no doubt that many students and teachers miss being at school where everyone can see their friends, learn physically, and get face to face contact with peers and teachers. But it is a little hard to do all of those things being virtual now. A few teachers are doing their best to teach students and stay fashionable. Opinions vary about the importance of Covid fashion in school. "Well, it's a little hard sometimes to get motivated to put on a good outfit, but I always feel better when I do," said AP Language teacher Mrs. Monera. Other teachers, like Mr. Delgado, the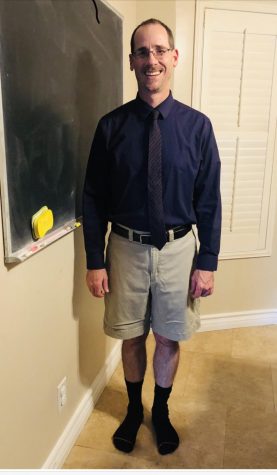 Broadcast Media teacher, want students to know that "whether you're in person or on camera, dressing up helps to reflect
your professionalism. It also helps create a feeling that school is just like a job – be prepared and ready to work." Mr. Montrella, a Math and Statistics teacher, also wants to make sure students have a professional mindset. "I am proud to wear my shirt and tie every day to work for my students, to show them how important it is to maintain professionalism, even during remote learning," Montrella said. Students, on the other hand, feel a bit differently…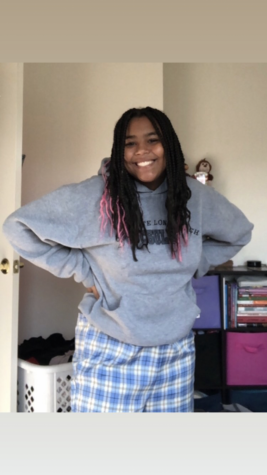 Freshmen, Sophomores, Juniors, and Seniors, are all affected by distance learning, but some are handling it better than others. Sierra Gallegos, a senior, has a positive outlook on remote learning, "I feel a bit freer to dress up during my classes," she said, "even if I do roll out of bed." Gallegos is making sure to stay cozy with her onesie on during this time. Sophomore Trinity McKee has a similar view, "I hate school because I can't see my friends, but I like it because I get better grades and there is no dress code," she said. Many students would agree.
Autumn is approaching, but no one seems to be willing to keep up with trends and fashion any more. Nobody's sure about when Covid-19 will be leaving, and until then, Covid Fashion will be just one of the many fashion trends of our generation.