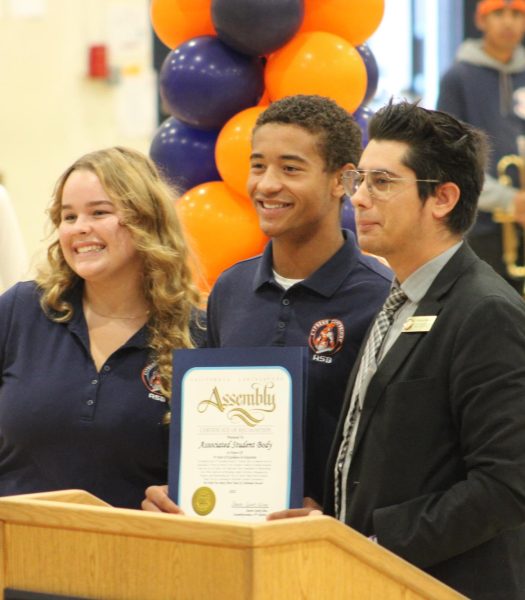 Cypress celebrated its 50th Anniversary on Saturday, September 16, 2023 at 9 AM. Cypress alumni from as far back as 1975's first graduating class watched presentations from various state officials, and performances by band, choir, and song/cheer, and ended their visit with a campus tour that finished in the media center. Alumni spent their remaining time on campus reminiscing about their high school years and pouring through yearbooks from the past.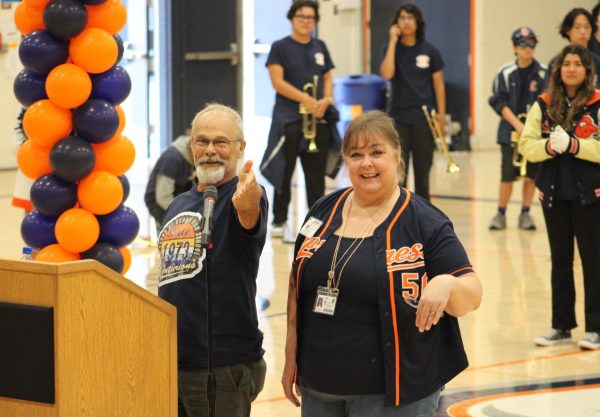 With the Senate of California presenting Cypress with an official 50th Commemoration along with the City of Cypress showing their appreciation, Cypress was presented with a total of three awards, all accepted by ASB President, Aidan Houston. After the presentation, Cypress alum Mrs. Kathy Binford and fellow alum from class of 1975, Donny Ohnemus, came up to the podium to share their appreciation for the school. Binford and Ohnemus shared their first-hand stories about giving students a voice–for example choosing the colors.
This event was set into motion by Health Technician, Mrs. Binford. Binford even brought up the idea of making the 50th Anniversary jerseys worn by the staff around campus. Binford said, "We had over 80 staff members–teachers, and staff that ordered one, so at that point I knew there was going to be a big interest in doing a party." Once multiple staff members along with the Administration, overheard the news of Cypress having a celebration, word got around and eventually reached the Mayor and Senator who also shared an interest. Alumni from all over town helped contribute to the event with one alum offering cookies from their very own bakery and others donating homemade cupcakes. Binford shared that it was heartwarming to see the community trying to make an effort to bring everyone together.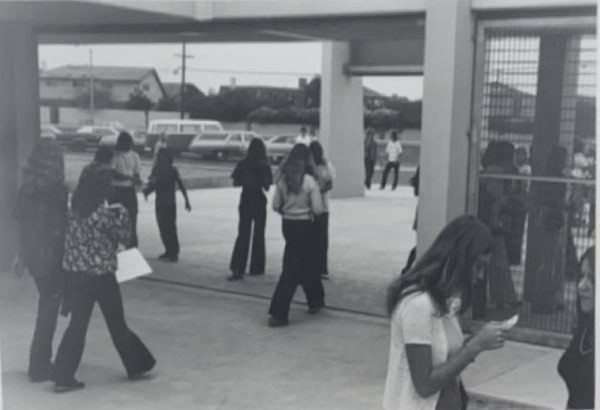 Along with the loving community, there was a time capsule kept by the school that displayed every one of Cypress' own achievements–from the very first documentation of the student population, to the very first print of the first school newspaper–the CC Writer. Sports rosters, old schedules, campus maps, student votes, and many more were safely kept in the large historic binder.  Binford shared her experiences working with the Student Involvement Committee, and how they helped students have a voice in school decisions.  
Once the gathering concluded, alumni were offered campus tours which eventually made their way to the Media Center, where visitors were met with a collection of every Cypress High School yearbook beginning with 1974. As time progresses, it is clear to see that Cypress continues to make history of their own fifty years later.